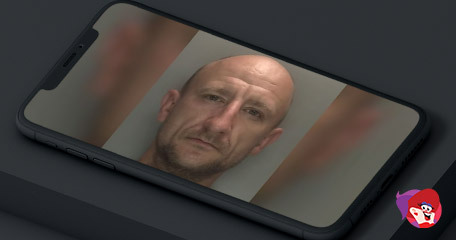 Minimum of 30-Years in Prison for Gambling Fiend
On June 7th, 2021, Sebastian Zygmunt known to his mates as 'Seba', was murdered in broad daylight by one of those people closest to him, Lukas Domeradzki. The killer and the murder victim were at a friends house on the evening before the murder were it is alleged drugs were used. The next morning, the pair headed to Seba's house where CCTV then picks up Domeradzki leaving and locking the door at approximately 10:10am, just 30-minutes after both men entered the premises.
Domeradzki was seen fleeing in clothes and footwear belonging to his friend, different to what he was seen entering the property wearing. He was carrying a large bag. Seba's girlfriend and those close to him began growing concerned for him when he went missing. In an attempt to fool everyone into thinking the murdered man was still alive, Domeradzki used the victim's phone to try and convince everyone he was still alive, but his replies sparked further concern as the content did not match that of Seba.
Cold, Callous Attack
When talking a mutual friend, Domeradzki encountered a problem – he slipped up and revealed Seba was dead before further claiming "they had killed him." Nobody else had visited the property since Domeradzki. When police entered they discovered the body of Seba with a blood-splattered paving slab next to him. Trawling through CCTV the investigators witnessed Domeradzki go into the back garden around 9:50am, this is when they believed he removed a paving slab to commit murder. Analysis of the slab confirmed the presence of DNA from both males, the victim and Domeradzki.
The accused strenuously denied killing his friend but he was caught on CCTV spending the £2K Seba had saved for his holiday in a bookmakers in Olton. The murderer was then seen heading into Birmingham where he bought clothes, beer and splurged more money on gambling services. Domeradzki - of no fixed address was convicted of murder following a trial at Birmingham Crown Court and was sentenced to a minimum of 30 years imprisonment.
Detective Inspector Jim Mahon, from West Midlands Police homicide unit and who led the investigation, said: "This is the tragic death of a young man who had his life ahead of him. Domeradzki - who we believe was likely to be under the influence of drink and drugs - saw Seba and his money as an easy target. He took the opportunity to kill him, steal his property and money, and then go on a gambling spree. He was deceitful in trying to cover up his actions and lied following his arrest."
Mahon continued: "But he was caught out by a combination of phone, CCTV, DNA and the hard work of my team. This conviction can never compensate for the loss of Seba, but we hope the fact his killer is going to prison for a long time will be of some comfort to his loved ones."
Source: "Murderer Killed Man with Paving Slab then Spent Victim's Cash on Gambling Spree". ITV News. May 13, 2022.
Bingo Society News
Back to articles
Your feedback
Please enter your comment.
Your comment is added.
lollipops321 05/14/22, 03:05:07 PM
What a truly wicked world we live in! How horrific a death and to go on like nothing had happened is madness!