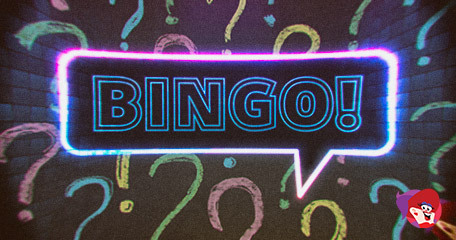 Where to Go When You Need Bingo Help
When you see the same name popping up as a winner over and over again, you do begin to wonder if it is truly down to luck or something else. We've all been there, waiting on 1TG when a familiar face pips you to the post. "Same old winners" and "share it out fgs" ring around the chat feature before being quickly stomped on by the chat hosts. It's not only online bingo, but land-based bingo halls also have their doubters too, and my local is no different.
Players who question the system are often accused of being troublemakers and in some instances banned, and I was one of them. Last year, Mecca Bingo ran a prize draw where you could win some great prizes and I was one of their winners. Not only did I get the pop-up alerting me to my win, but I also received an email and even had chat support confirming it (multiple times!), only to later find out it was a "mistake". It annoyed me that they could just snatch away a win with no explanation…
…I had screenshots and copies of the chat, but I still didn't get my prize. I put in a complaint and it went unanswered. So what did I do? I sent a complaint to ASA – the Advertising Standards Agency who looked into it and found them to be in the wrong.
A few months ago I was playing a casino game at Buzz Bingo when after 250 spins, there was not a single win. Not a penny. Two-hundred-and-fifty consecutive losing spins just didn't seem right given that they claim the games are fair and determined via an RNG, so I sent support an email asking if the game had a malfunction while I was playing. I received an instant ban and was unable to log into my account. I was later told to phone the support team who dismissed my query and put it down to me being a bad loser.
The Important Bits
Dealing with a complaint can be stressful, but it's better to voice your concerns than to keep thinking "what if". But what can you do? Is there anything you can do? There's very little information online on what to do if you suspect the odds are being tipped in a particular someone's favour, but there is a path you should follow if you believe the system is being tampered with, and it all starts with gathering your evidence.
If you have a complaint about an online bingo website, you should first refer yourself to the terms and conditions. There are pages of small print and it often details how to submit a complaint or what to expect when you do suspect foul play. Top (bingo) tip: when using a laptop of computer press ctrl and F and search for the terms "complaint" or "cheating" to get to the sections that matter quickly.
Next step is to back up your claim with proof/evidence. If your complaint is due to a technical issue such as a game freezing and not paying out, you should take screenshots as soon as it happens. You can even go into the settings of online bingo websites to extract vital details such as your Game ID, transaction information and date and time of when the incident occurred. Having all this will only strengthen your complaint.
The first step to making a complaint is contacting support. Remember, the people on the other end of that chat are only human beings and are simply doing their job. They do not run the bingo games nor the website and are there to provide assistance. Being impolite may result in you being banned indefinitely. Having a record of your communications is key. Every day/date/time documented, every call/email/live chat transcript. If you can't take a screenshot you can use a camera to take a photo.
How to Submit a Complaint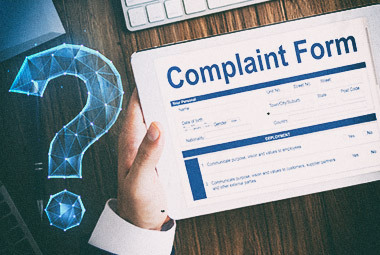 Getting nowhere with the bingo operator? The next step is to take your complaint to a higher authority. The bad news is there a multiple licensing bodies – so where do you go? If your complaint is regarding a promotion/offer you can go directly to the Advertising Standards Agency who will look into whether or not you have been the victim of foul play.
For all other issues, the next step is to contact the licensing body who granted the operator a gambling license….
…an operator who is found to be in breach of their license will be reprimanded – and not lightly! The owner of 888 Bingo only last month received a £9.4million fine and a few weeks before that BetVictor was handed a £2million penalty package for being in breach of its gambling license. If the bingo website you have an issue with is listed as registered in the UK, then you need to contact the Gambling Commission. There are other governing bodies from multiple jurisdictions if your complaint is not within the UK. The final step is to sit back and wait for the outcome of any investigation.
Back to articles
Your feedback
Please enter your comment.
Your comment is added.
lollipops321 04/28/22, 08:04:52 AM
Mad how one woman on mecca bingo won 8 jackpots in the bingo rooms within a year. She was only playing 1 ticket in each game too. That just screams madness to me. I bet a lot of people complained about that.