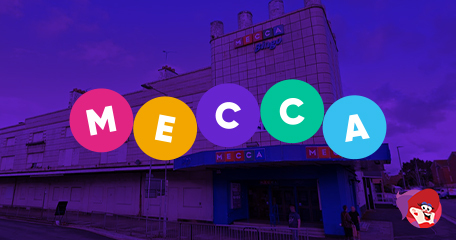 Frustration Among Mecca Bingo Players
Management at a popular bingo hall in Somerset have informed staff and customers they will be closing their doors for good next month, and the announcement has come as a bit of a shock with the locals.
For more than 45-years, Mecca Bingo in Bridgewater has been a popular venue for young and old bingo players alike and since the shock news, locals have taken to Facebook to reminisce on past events and criticise the move. Many have labelled the closure as "gutting" with others stating it will be "awful" for the town. The statement issued read:
"We're very sad to confirm that Mecca Bridgwater will be closing, and we want to say a huge thank you to every single one of our incredible customers for their loyalty and support for the last 48 years. Please bear with us while we all adjust to the news…
…but feel free to pop in and have a chat. We'll keep you updated here on what our plans are for the coming weeks and when we have a confirmed closing date in August."
Just Face(book) It – It's Closing!
One user, furious with the decision, voiced his disgust on social media by claiming the building will "join the rest of the boarded up/dilapidated properties" in the area. Another user stated it was the only place their mother enjoyed going and now she would have nothing, but among all the sadness, Gary Cann said: "Horrendous news, now I gotta put up wiv the missus 3 extra nights," because Gary knows what we all should know by now; you can play Mecca Bingo games online on desktop and mobile! It's not the same as getting out and socialising but at least there's still an option for locals to play bingo.
There is another option for locals and that is to travel to another Mecca Bingo hall, only the distance is not exactly ideal. Taunton Mecca Bingo has (so far) remained unaffected by the nationwide bingo closures, but it will take more than 20-minutes to get to the venue by car. Mecca Bingo players are being reminded they can swipe their membership card at any Mecca Bingo club to play bingo games.
What next for UK bingo? There will be more closures no doubt as more and more people choose to play bingo online. Less profits and continued footfall will have an affect across the whole of the country. The Bridgewater arm of Mecca Bingo is one of several clubs to close or announce closure in the past month and it isn't only Mecca who are affected, Buzz Bingo and other operators are too.
There is a little bit of good news though, as Mecca Bingo players nationwide have the chance to win prizes including automatic entry into a £10K prize draw every Friday. A massive £10K in shopping vouchers is up for grabs, details of which can be found at any Mecca Bingo hall in the UK.
Source: "Locals 'Gutted' As Bridgewater Mecca Bingo Hall Announces it Will Close". Somerset Live. July 8, 2022.
General Gambling News
Back to articles
Your feedback
Please enter your comment.
Your comment is added.
Member's Feedback (1)
lollipops321 07/18/22, 07:07:17 AM
How many is that now? I've a feeling the one I go to in Wales will close soon too. It's hit and miss if people turn up and we always seem to have 'estimated' prize...
How many is that now? I've a feeling the one I go to in Wales will close soon too. It's hit and miss if people turn up and we always seem to have 'estimated' prize money reduced. Won't be long before they all close.
Show more