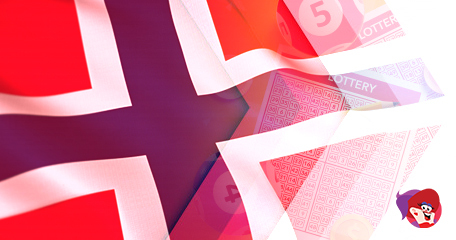 Lotteri-og Stiftelsestilsynet (Lottstift), Norway's gambling regulator has announced the removal of 211 organisations from its list of licensed and regulated operators, and of the 211 companies, all of which were previously approved to offer lottery and bingo games for charitable purposes.
So why the sudden jump from permitted to effectively excommunicated? In the report, Lottstift detailed the reason behind the removal of the licenses and it was purely down to the individuals of each organisation not sending in reports on their accounts by the stated deadline.
Those affected include charities, sports teams, special interest groups, humanitarian bodies and aid organisations which means they all now serve a six-month 'quarantine' for not abiding by the rules. This waiting period will mean they cannot apply for a new gambling license until that time is served, and as a result, neither can provide bingo or lottery services.
Rules are Rules:
To apply for a license to offer charitable bingo in Norway, the company must have an annual turnover of less than NKr700,000, or currency equivalent (£62,356/€69,919/$76,690), but for those with a turnover of less than NKr200,000, there's no need to apply for a gambling license, but the rules state that they must submit annual reports to Lottstift. Turnover above the minimum figure stated has to be approved by the regulator.
From October 1st, the 211 affected by the 'quarantine' will no longer be able to offer bingo and won't be able to in 2020 either. The regulator has acknowledged this could have a dramatic effect on income for the voluntary organisations.
There are 5400 organisations on the Lottery Register, but with the removal of 211, this brings the number of those licensed and regulated down to 5189. The changes came about after the Norwegian Ministry of Finance backed a proposal from the national lottery authority, Lotteritilsynet, in April to exclude lottery and bingo tournament organisers from the new anti-money laundering laws.
Charity Bingo:
Thankfully, one charity bingo organisation is not affected by the recent culling and this is Pink Ribbon Bingo; the world's first online bingo website to donate to Against Breast Cancer – a leading breast cancer charity. This month, customers can claim a huge range of perks and bonuses which run from Monday to Sunday!
Throughout October, the little extras up for grabs are as follows, and all it takes is one £10 deposit to trigger them. Make sure you insert the promo code in the cashier to trigger each reward. Oh, one last thing, each reward stated below, excluding Tuesday's, can be claimed twice each day:
Mondays: 360 speedy bonus spins and 5% bingo bonus up to £5
Tuesdays: 10 bonus spins with a no-win cap on winnings and 20% real money cashback on Wednesday
Wednesdays: 20 bonus spins with a no-win cap, 10% bingo bonus (up to £10) and 96 free bingo tickets to the Royal Room
Thursdays: 25% games bonus up to £25 and 96 free bingo tickets to the Royal Room – it's so much fun!
Fridays: 20 bonus spins with a no win-cap, and 10% games bonus up to £100
Saturdays and Sundays: 10% bingo bonus up to £10 and 20% games bonus up to £20.
Be sure to read through the site's T&Cs.
Bingo Regulations & Compliance
Back to articles
Your feedback
Please enter your comment.
Your comment is added.