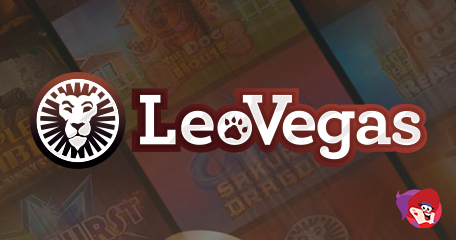 Get Social to Win Free Games
LeoVegas is usually quiet on social media, but someone has come up with a novel idea of how to get more player engagement, and I'm left wondering why they haven't done it before! More Facebook posts usually means more interaction, especially when you throw in the chance to win 50 free games and that's exactly what you can win this week – and every week! The new 'game of the week' feature offers fans an insight into a brand-new gaming title with an opportunity to trigger some spins too, so if you want the details on how to spin the reels of some slots for free, read on!
Promotion checklist:
Facebook?
Leo Vegas Account?
If you've both of those, you're already half-way to winning! If you're yet to join the self-proclaimed 'king of mobile casino' and now bingo, you can start playing with up to €250 (or currency equivalent) and 50 free games when you sign up. Whether you play slots, table games or bingo with Leo Vegas, your username is all it takes to take part in the social media promotion.
Red Hot Showdown
This week it's all about Gordon Ramsay and his iconic Hell's Kitchen, but don't worry, you won't have to conjure up some culinary delight, you just need to sit back and watch the action unfold. The game itself is powered by NetEnt and features all the trademark elements you'd expect; an uncluttered gaming area, easy to navigate screen with betting options suited to both the low stakes player and high rollers.
A video preview has been posted to the Leo Vegas Facebook page with details on how to get your hands on 50 free games this week. All you need to do is like the 'game of the week' video, share the post and comment with your username. Don't go putting your email address in the comments, this one asks for your username. Not sure where to find it? Follow these simple steps:
Log in to your bingo/casino account.
Head to the section that says 'profile' to the top left of the screen.
Your username will be shown beneath your name.
Sure, you can just like, share and post your username, but to stand any chance of winning, your comment needs to stand out! Use gifs, use emoji's – not too many or your comment may get flagged as spam, or you can post details relating to the game to let them know you've already played the latest titles! Tell them what you think and you've more chance of being picked as the winner of the free games.
What makes this promotion even better is the fact the free games carry no wagering requirements at all! Everything you win from your freebies will be credited as cash – no exceptions. Plus, you can forget 10p spins, these ones will be loaded as 50p a spin (or the nearest value depending on the coin values of the slot. This can change weekly). Will it be raining big cash this April? Let's hope so!
Terms and conditions apply.
Bingo Games
Back to articles
Your feedback
Please enter your comment.
Your comment is added.
Member's Feedback (1)
MadamMilly
03/31/21, 01:03:30 PM
Tried the game a few nights ago but never saw any sign of the bonus round. Money goes too quick, even with small bets because the spins are far too quick.