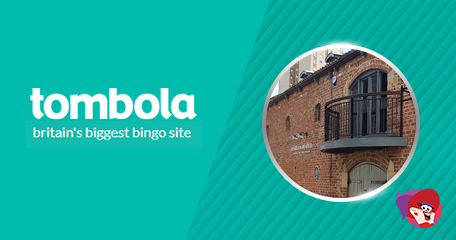 Proposals for major gaming form Tombola to take over a former music venue in Sunderland have been given the green light this week, in a move that will create an extra 30 jobs in the area. The plans will allow the form to continue recruiting while their older premises situated at Wylam Wharf and Quayside House are renovated.
Sunderland City Council's planning authority agreed to the proposals as Tombola is considered to be an "important employer within the city." Sunderland's Grade II listed Bonded Warehouse was previously a huge music venue, but the historic venue closed its doors for good earlier this year due to the on-going pandemic.
In a report from the planners, they said: "It is recognised that the proposals would represent an extension of the operations currently undertaken by Tombola from their headquarters on an adjacent site. Due to this inherent link to the adjacent land use and to facilitate the efficient operations of an important and growing business within the city, it is considered that material planning considerations exist to justify the development in this location.
Furthermore, it is recognised that the application site is located within the urban core a very short distance from the city centre boundary and would represent a relatively modest quantum of floorspace." And they would "ensure the continued use of the heritage asset which may assist in its ongoing maintenance and upkeep."
Bring the Fun to You
Thankfully, you don't have to travel to the North East of England to experience all that Tombola has to offer; you can play on mobile or desktop from anywhere in the UK! Have you signed up to the play the completely free daily game? All you need is a mobile number and you'll receive your '4Free ' code on a Monday for a full week of winning opportunities!
Here's a little taster of what's to come this month in a few Halloween themed specials:


The Big Link: Every night in October the 9pm bingo game will be paying out big prize money But how and what do you win? Monday guarantees there to be a winner of £20K, Tuesday, Wednesday and Thursday have a full house of £5K, Friday awards £25K in cash and Saturday and Sunday will guarantee there to be a winner of £5K on each night!


Pulse Party in the Dark: Every Friday in October, there will be guaranteed prizes up to £200 in each game between 9pm and 10pm.


The Creepy Picture: Saturday 24th and Sunday 25th between 8pm and 10pm, there will be guaranteed full house prizes of up to £450!


Hallo-Scream Block Party: Prizes guaranteed in every game between 8pm and 10pm – up to £1K per game!


Don't forget to check out the new 'pop-tastic' game on the arcade either, it's super fun!
Terms and conditions apply.
Source: "30 Jobs Created as Bingo Firm Tombola Takes Over Sunderland's Bonded Warehouse". Chronicle Live. October 19, 2020.
Bingo Society News
Back to articles
Your feedback
Please enter your comment.
Your comment is added.
Member's Feedback (1)
HangingAround
10/20/20, 09:10:44 AM
There's never a day on Tombola where I don't see a new 'trainee' in chat! They're growing at an unprecedented rate!