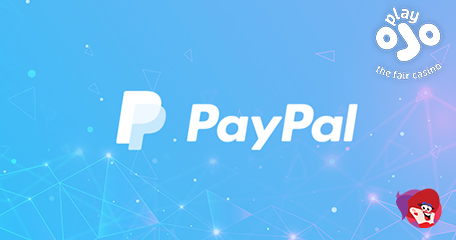 It's a Bingo Waiting Game!
You win, you withdraw, you win you withdraw – no wait a minute, let's rephrase that! As much as I love Play OJO Bingo (I really do), I have one major gripe and it's to do with the withdrawal process. OJO may be among the quickest when it comes to processing payments, but lately I'm noticing more and more time being taken for my withdrawals – even via PayPal. Someone, please send a caffeine drip to the payment team immediately, please!
So, what exactly happened? On Friday I logged in for a few games of bingo and opted for the bonus spins deposit package, you know the one where you deposit a certain amount and receive wager-free spins on a top-rated slot. Anyway, after about an hour playing, I managed to get to £60 and decided to withdraw £50. Now, I've been a part of the OJO community for years and know PayPal withdrawals usually take on average 24-hours. Usually!
I left a tenner in my account to play bingo on Saturday. Saturday evening came and I managed to bag a £100 win on the Rabbit in the Hat game by Microgaming – the highly volatile title where rabbits can appear from beneath hats to award big cash, bonus spins, wild reels and a combination of all three! Being a responsible gambler, I took myself over to the cashier to request a withdrawal, but I was blocked from doing so!
Uh-Oh – Not Happening!
Wait, what? That's right! Play OJO Bingo only allows one withdrawal request per player and until your previous withdrawal has been processed, there's nothing you can do other than leave your money in your account! And by leaving money in your account, it adds to the temptation to play more! Monday morning came and still no sign of the previous fifty quid being processed! This is nearing the 72-hour mark now – so much for withdrawals within 24-hours! Off I went to chat support to voice my frustrations and once Helen had read my concerns, she replied reassuringly with:
"Thank you for waiting, I have checked this for you and can see your PayPal withdrawal is just pending approval from our payment team. We do aim to process the withdrawal within 11-hours, but sometimes it can be longer." You're not kidding! Helen told me she could speed up the process for me though: "I know it's a pain to wait but I will be happy to ask them to speed up now so you can ask for your next withdrawal."
One thing I love about OJO…
… (fab promotions and new games aside!), it's the customer support team who will do their utmost to ensure you are satisfied. I was told to expect my withdrawal within a few hours, but once the original request is processed, I will have to start the whole rotten ordeal all over again! Only, I hope I don't have to wait 3-days (or maybe more!) like I have been already!
Have you experienced something similar? Let us know below!
Bingo Society News
Bingo Banking & Cryptocurrencies
Back to articles
Your feedback
Please enter your comment.
Your comment is added.
Bubles12
01/25/21, 09:01:38 PM
Before the new gambling law came in, Playojo used to let you reverse your withdrawals too! There was a few occasions where I had to reverse it just to request a...
Before the new gambling law came in, Playojo used to let you reverse your withdrawals too! There was a few occasions where I had to reverse it just to request a larger withdrawal. My withdrawals haven't been quick there lately either.
Show more