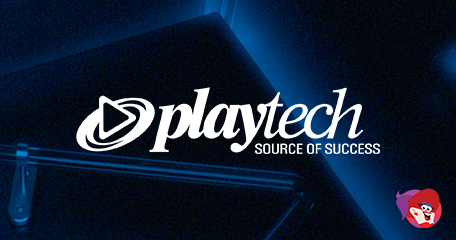 For some 21-months, Playtech, the global gaming giant, have been searching for a new successor to chairman Alan Jackson after revealing plans he was to step down from the company. A tiresome search for a new chairman has taken almost 2-years and now, thanks to raiding a rival company, that search has come to an end.
It's rumoured in the media that Playtech will announce a new long-term deal with Brian Mattingley, the current 888 Holdings chairman, with whom he has spent some 15 years with. Going from a non-executive member in 2005 to chief executive in 2012, he's been sat on the board ever since. Since Alan Jackson announced his plans to step down, revenue in the gambling firm have plummeted 225% in Q1 of 2021, so this latest announcement will be great news for the shareholders.
"In selecting the new Chair, we wanted to appoint an individual with significant online gambling experience and a track record of delivering high levels of corporate governance and stakeholder engagement in a highly regulated and fast-growing industry," Milne said. "We are delighted that someone of Brian's calibre is joining the Board."
Lengthy Process
What took so long? Playtech who is famed for their online bingo, live casino and slot games, hinted at the current climate being to blame. When everything shuts down, everything has to stop. Despite the slump in revenue, shares have performed better than expected over the last year with an estimated market capitilsation of almost £1.5bn.
The yet to be announced successor has had more than three decades in the gambling industry and before joining 888 Holdings he was CEO of Gala Regional Developments, was part of Ritz Bingo, Kingfisher and Dee Corporation as well as holding senior roles with Gala Group where he oversaw the acquisition of several bingo chains and casino companies.
The former Labour advisor Lord Jonathan Mendelsohn has hinted at taking the reigns over and 888 and since that news went out, the gambling giant has announced he will take up that role of chair on March 31st, 2021. It's not the first time a former MP has been appointed as an advisor to a gambling firm – back in September 2020, former Labour deputy leader Tom Watson joined Paddy Power to oversee safer gambling and betting.
What will the new chairs do for the online gambling industry? Only time will tell! Popular 888 Holdings bingo sites include 888 Ladies, Bingo Street, Tasty Bingo and many more. Playtech powered bingo sites include Coral Bingo, Bet365 Bingo, William Hill Bingo and Betfred Bingo. If a new chair is being installed, we can expect a few changes coming in the next couple of months, but nothing too drastic we hope, but we're always open to a huge new promotion!
Source: "Playtech Ends 21-Month Chairman Hunt with Gamble on 888 Boss". Sky News. March 2, 2021.
General Bingo News
Back to articles
Your feedback
Please enter your comment.
Your comment is added.
Member's Feedback (1)
lollipops321 03/04/21, 10:03:45 AM
All that fuss over getting a new chairman. Yes things were stopped but telephones didn't stop working did they?