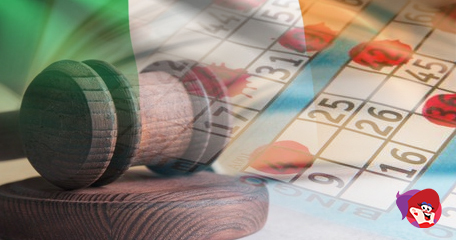 Bingo halls dotted all over Ireland could be set to close if new gambling laws are passed next week. As a result of the impending law changes, a group has planned a series of protests to hopefully try and dissuade the committee presiding over the case. The Bingo Players Association has warned that many bingo halls will close as a result of the legislation, but why?
New laws could be passed which are designed to have a significant effect on prize money – there will be a major reduction in prize money, and this will in no uncertain terms stop the public playing bingo. Many have openly stated that if the prizes are low and the ticket prices remain the same, there would be no point in playing.
The Gambling and Lotteries (Amendment) Bill 2019, which will be signed into law on Wednesday declares that there must be no prizes of more than 50% of the proceeds collected by a bingo operator and as it currently stands, bingo game is between 75-85% of all takings. Plus, it would mean roll-over jackpots would be scrapped completely.

A 'Save our Bingo' campaign has been set up with a group of protestors set to take to the steps outside Leinster House on Tuesday in a last-ditch attempt to convince the panel not to vote in favour of this move. A massive bingo rally is scheduled to take place on Kildare Street outside the national parliament of Ireland.
Save Our Bingo!
Marie McVitty, a Bingo Player's Association spokesperson explained how shocked she was when she heard the news of the "crazy legislation;I had to sit down - it was a total shock to me. I rang my friends and they were hopping mad too, so we decided to start a campaign. This crazy legislation will shut down every bingo hall in Ireland and it needs to be stopped immediately."
McVitty plays regularly in Jack Potts Bingo in Whitehall, Dublin, but fears she may not be able to for much longer if the new law on gambling is passed. Bingo halls will close and as a result she claims they won't only "cut the heart out of local communities" but it will "dramatically impact" the elderly who rely on bingo as a way of socialising. She added: "There are hundreds of thousands of people, many of them elderly and living alone, playing bingo each week and the bingo hall is where they socialise and meet their friends…
…this is many people's only chance to get out of the house, talk to people during the week and meet old friends. What's meant to be our choice now? Go to the pub? It's madness."
One man who is at the heart of the impending law is Taoiseach Leo Varadkar and McVitty questioned him in the local press recently by asking when he was last in a bingo hall; "If he had ever set foot in a bingo hall, he wouldn't be killing bingo." She then went on to say that his claim of people becoming addicted to land-based bingo was "ridiculous" …
… "I've never heard of anyone getting addicted to bingo. It's about getting out and mixing with people. You wouldn't be spending your entire pension - you are in control of what you are spending. No one is forcing you to do anything. The majority of people only pay what they can afford."
What do you make of all this? Are you from Ireland and are worried? Let us know below.
Land Based Bingo News
Back to articles
Your feedback
Please enter your comment.
Your comment is added.
Bubles12
12/03/19, 08:12:55 AM
I've family in Ireland and they really are concerned. Online bingo is great but they meet once a week to have a laugh and if they're going to be paying the same...
I've family in Ireland and they really are concerned. Online bingo is great but they meet once a week to have a laugh and if they're going to be paying the same amount but winning considerably less, there really is no point in going!
Show more