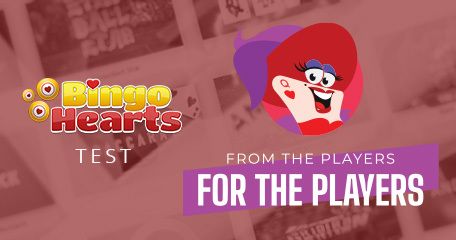 Bingo Hearts was established in 2004, and in almost two decades the theme and design haven't changed much. Delivering a wide range online bingo games and promotions, this operator is one of many to feature progressive jackpots, free bingo and live support chat rooms. We sent in our reviewer to test this longstanding brand. Read on to find out the results including withdrawal processing timeframes.
Tester of the day: OnlyFoolsnBingo
Registration: Previously registered
Deposit date, amount and payment method: Deposited £150 via Visa Debit on Wednesday 20th April
Withdrawal request date: £75.13p via Visa Debit on Wednesday 20th April
Withdrawal received date: £75.13p was processed and received via Visa Debit on Friday 22nd April
Registration
When it came to registration, our tester of the day, OnlyFoolsnBingo, had a few problems. On Wednesday 16th March, she attempted to sign into her Bingo Hearts account but because she had registered some time ago, she had forgotten her log in details. After tapping in what she thought was her password, she was instantly met with the following message:

Not understanding why this was, she headed to the help section of the website for answers. Instant help was an option but was only available via the bingo rooms and as she couldn't log in to gain access to those rooms, her only other options were phone or email. She decided to ping the customer support team a message.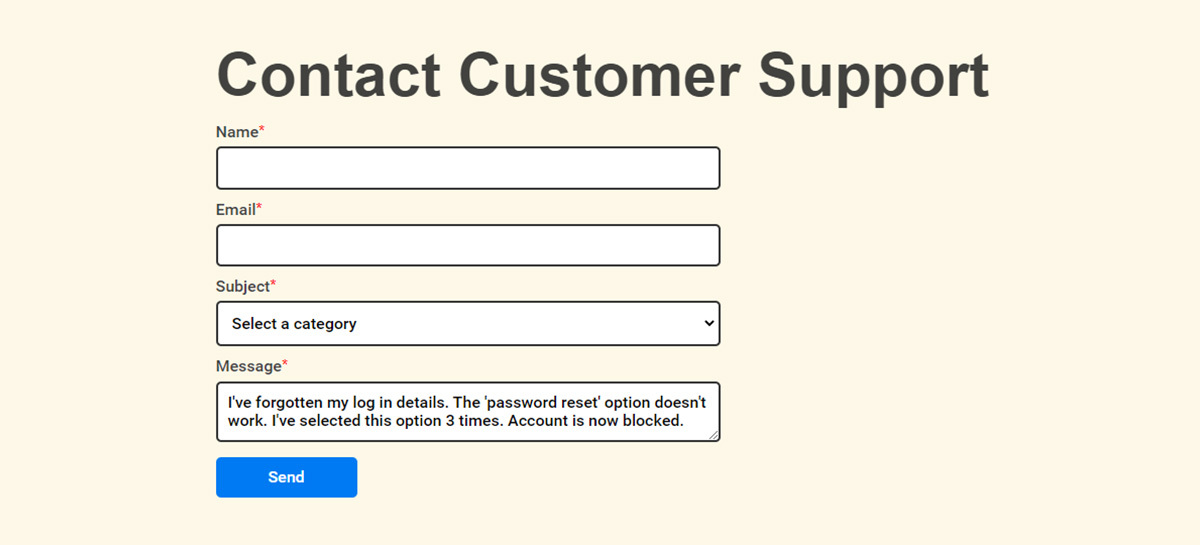 The help page it can take 72-hours for a reply. Three days later, no reply and no acknowledgement of the email. So, another was sent…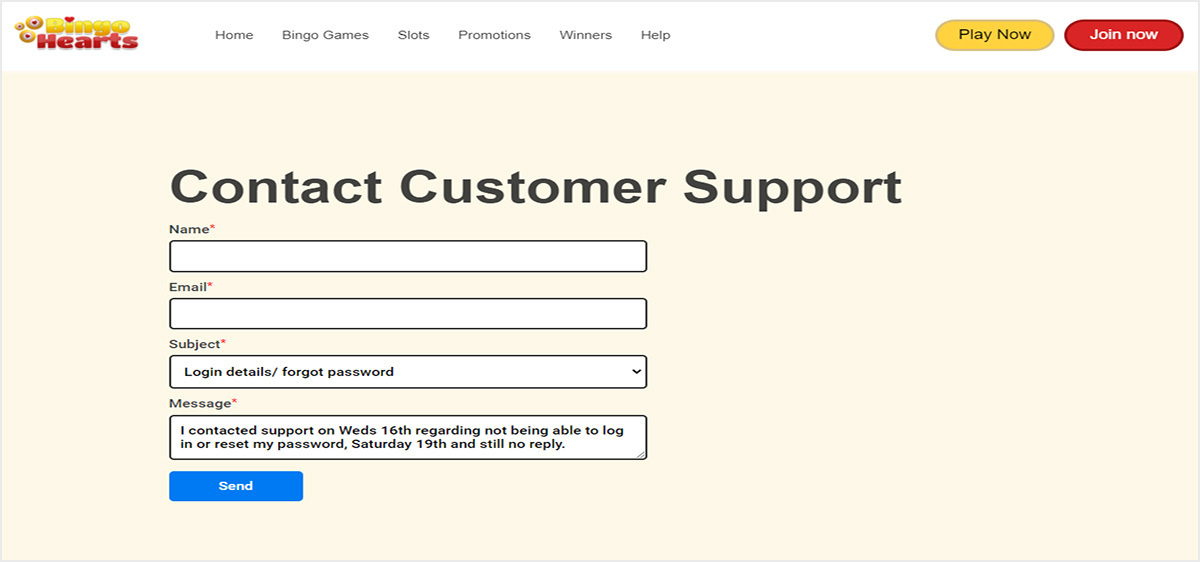 On April 13th, some 28-days later, there had been no reply to the two emails that were sent to the customer support team. So, a third was sent. Our reviewer was hoping this would be third time lucky…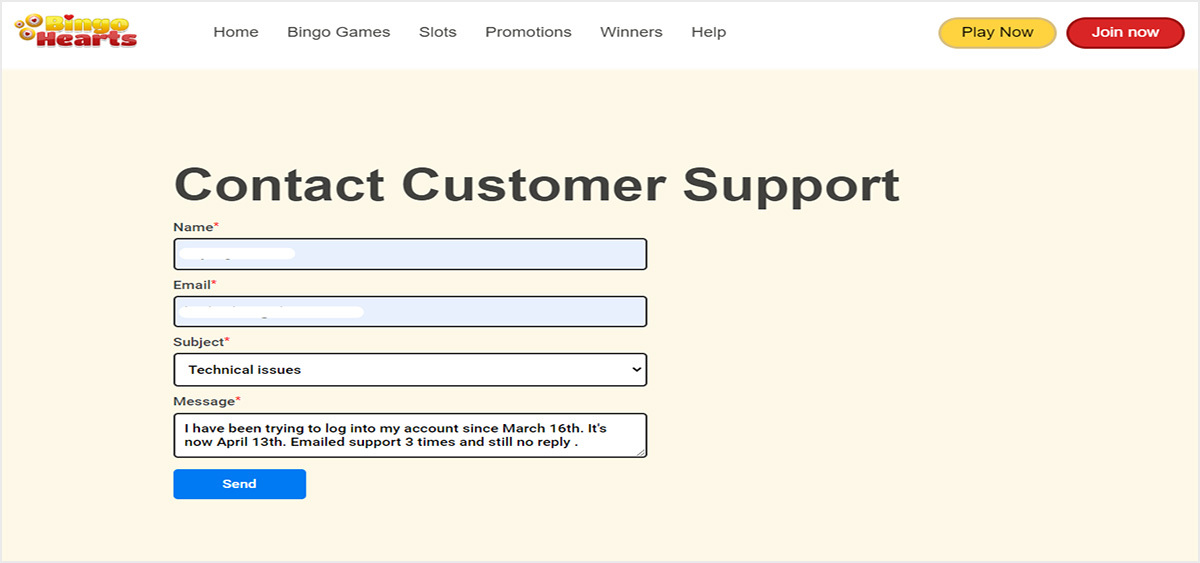 Did she get a reply? No! Fed up with not being able to access her Bingo Hearts account she trawled through the lengthy terms and conditions and found another email address. Could this be the end of her log in problems?

On Wednesday April 13th, a fourth (and turns out to be final!) email was sent, this time to the email address listed in the T&Cs…

Finally, a response came within 24-hours explaining that the bingo account had been closed permanently due to lack of activity.

OnlyFoolsnBingo was then able to re-open her account, but a resolution should not have taken nearly a month!
Initial Deposit
On Wednesday 20th April, our reviewer logged into her Bingo Hearts account with a view to making a deposit, playing some games and requesting a withdrawal. From this day on it was plain sailing. A deposit of £150 was made via Visa Debit. Before the funds were available in the bingo account, the reviewer had to confirm the deposit via her banking app.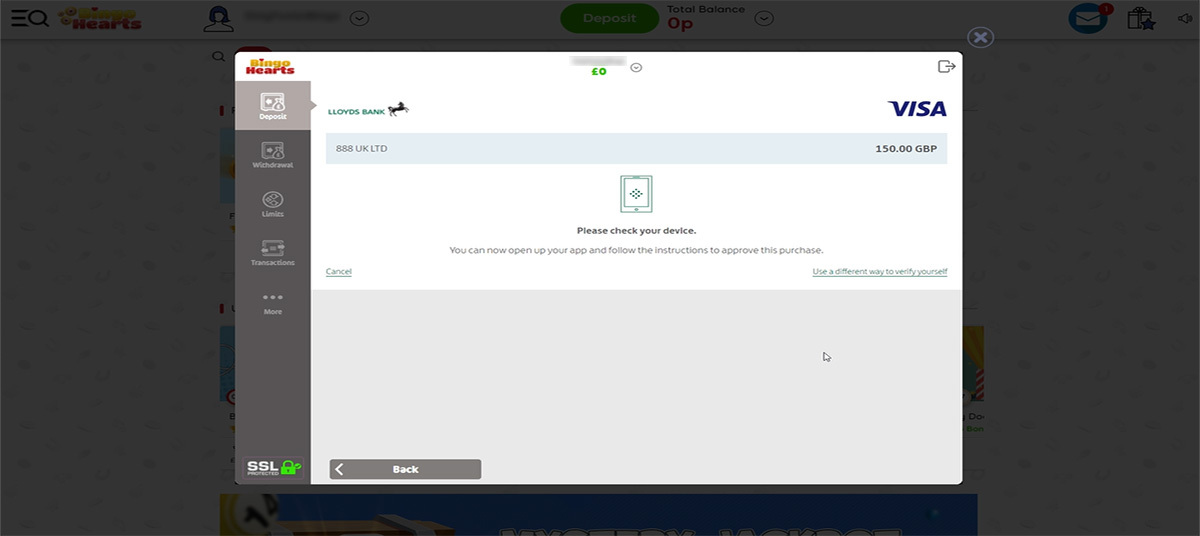 A quick glance at her smartphone and swipe of her Lloyds Bank app was all it took to verify the deposit. A few seconds max and the £150 was available in her Bingo Hearts account.
Gameplay
Bingo Hearts runs on the Dragonfish platform, which means networked rooms and games you may have come across before if you're a seasoned player like our reviewer. That being said, there is no limitation on fun or chances to win despite that ominous Deja-vu feeling. There are bingo rooms with three chances to win in every game, others with one prize for matching a pattern and for the more adventurous among you, you can play bingo blind! Not blind-folded or anything like that, but you can buy your tickets into the games without knowing what you can win (until ticket sales close)!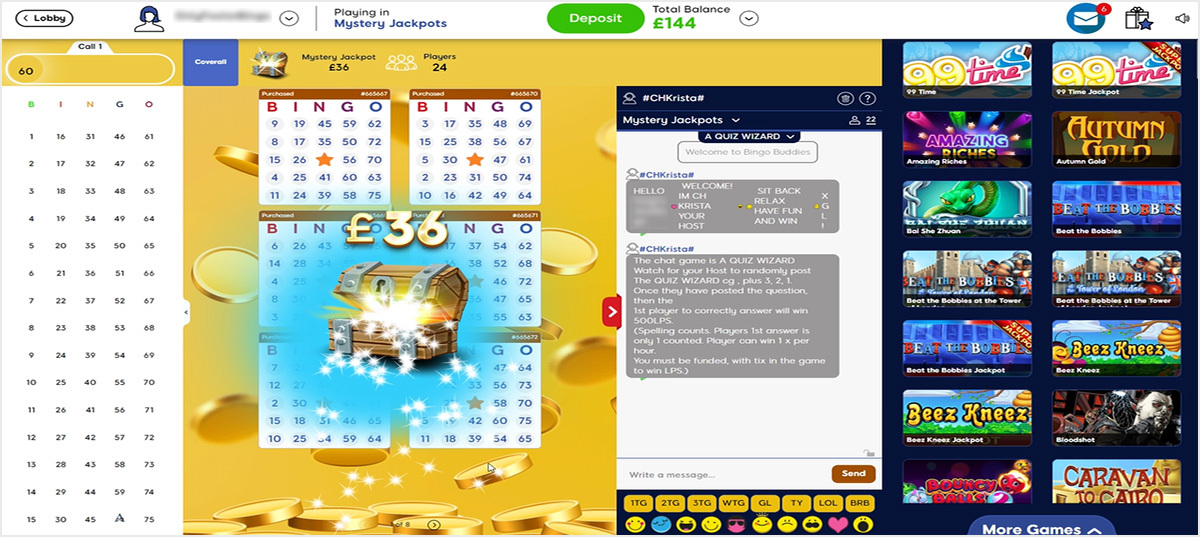 Some bingo rooms have jackpots if you can call a house within a set number of calls while others, particularly the Rollercoaster room, has a set jackpot prize for set calls. Tickets to these games are £1 each but the chance to win at least £50 or as much as £500 (if you're lucky!), is great, especially when you play at off-peak times. Less players instantly means more chances for you to win.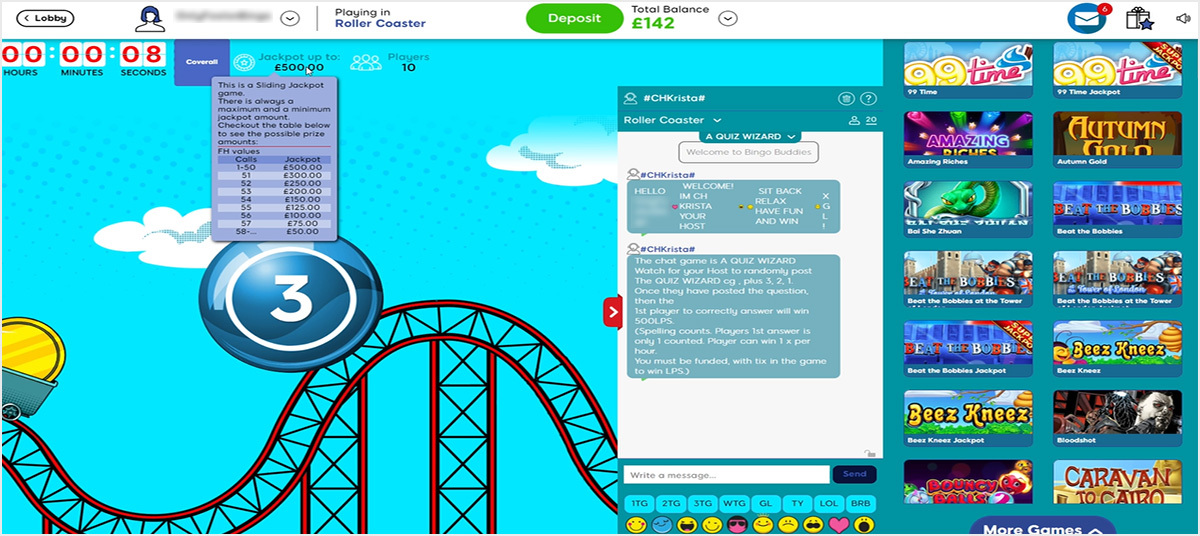 Sunny 90's is a bright and cheerful room with prizes for one-line, two lines and full house. On top of that there's a progressive jackpot too, the value of which will keep increasing (with no upper limit!) until it is won! You can win this by calling a full house within 32 calls.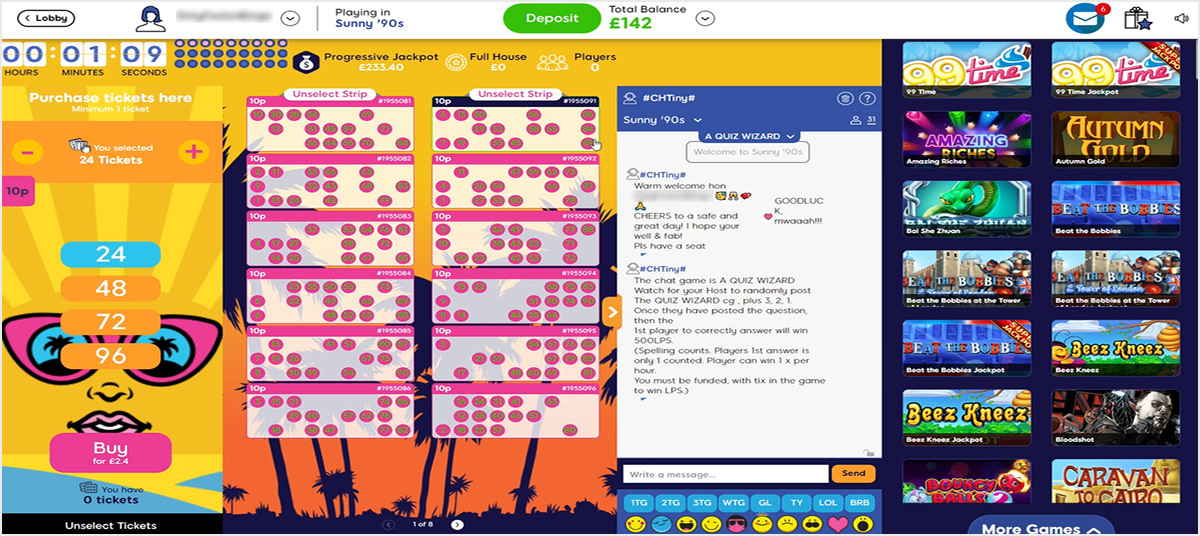 Chat games and quizzes offer additional little bonuses and can be found in multiple rooms. The rules on how to play and win can be found within the drop-down menu within the chat feature. Roomies can win 1 game per hour, and no more 24 in a day. Over to the slots now and there are hundreds to choose from! Eyecon, PariPlay, Microgaming, Red Tiger's Must Drop Jackpots and NetEnt's Hall of Gods progressive jackpot are all available to play at Bingo Hearts.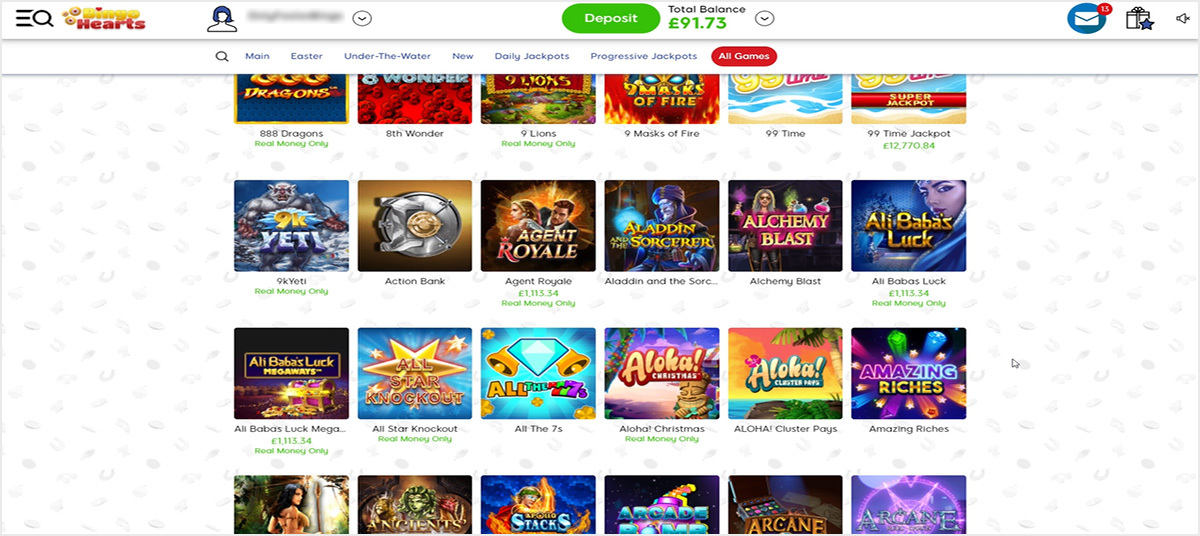 Win a progressive jackpot and once verified, you get the funds in full! Non-UK players will receive progressive jackpots in monthly increments until the balance is paid.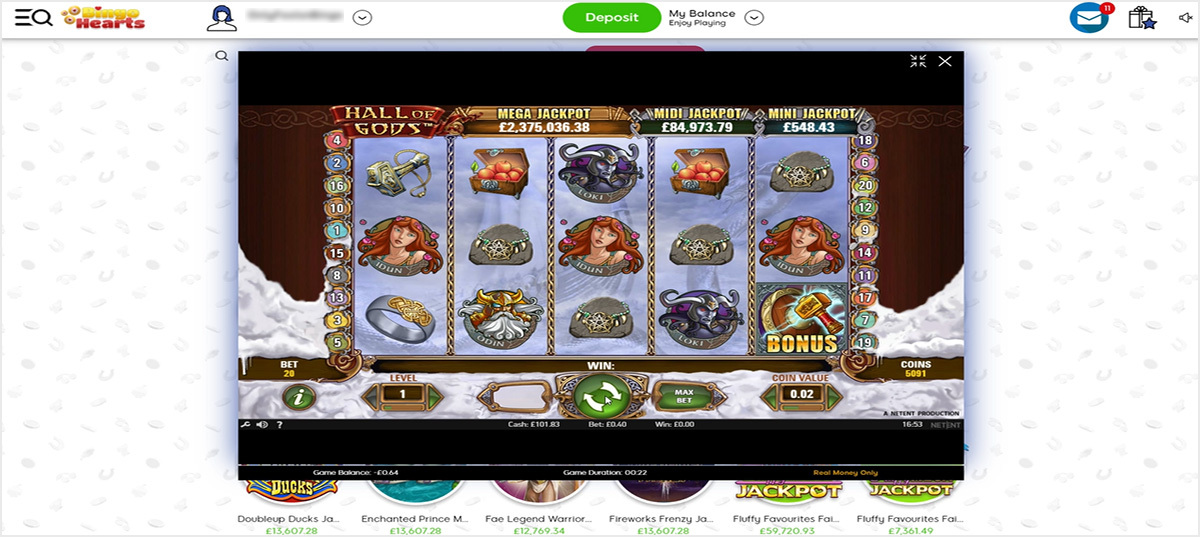 Just the one bankroll grants access to all games, including instant wins and video bingo games!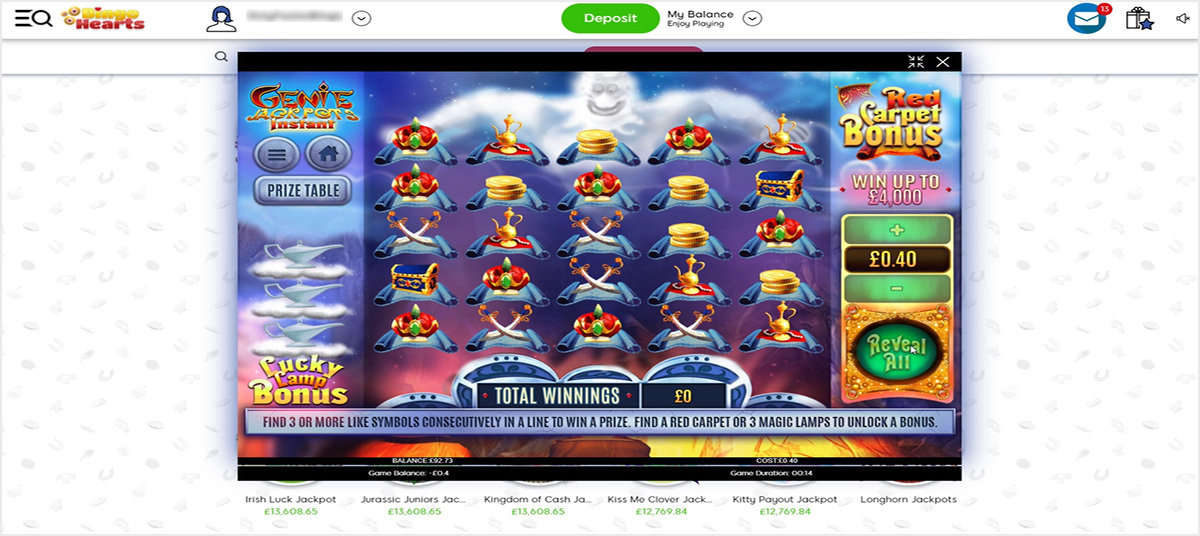 Requesting a Withdrawal
On Wednesday 20th April, our tester decided to withdraw her remaining balance of £75.13p. There were no visible withdrawal options for players. What she found out was that in order to cash out she must first visit the 'quick' deposit tab. There, a purple side menu can be accessed with 'more options' such as withdrawing funds.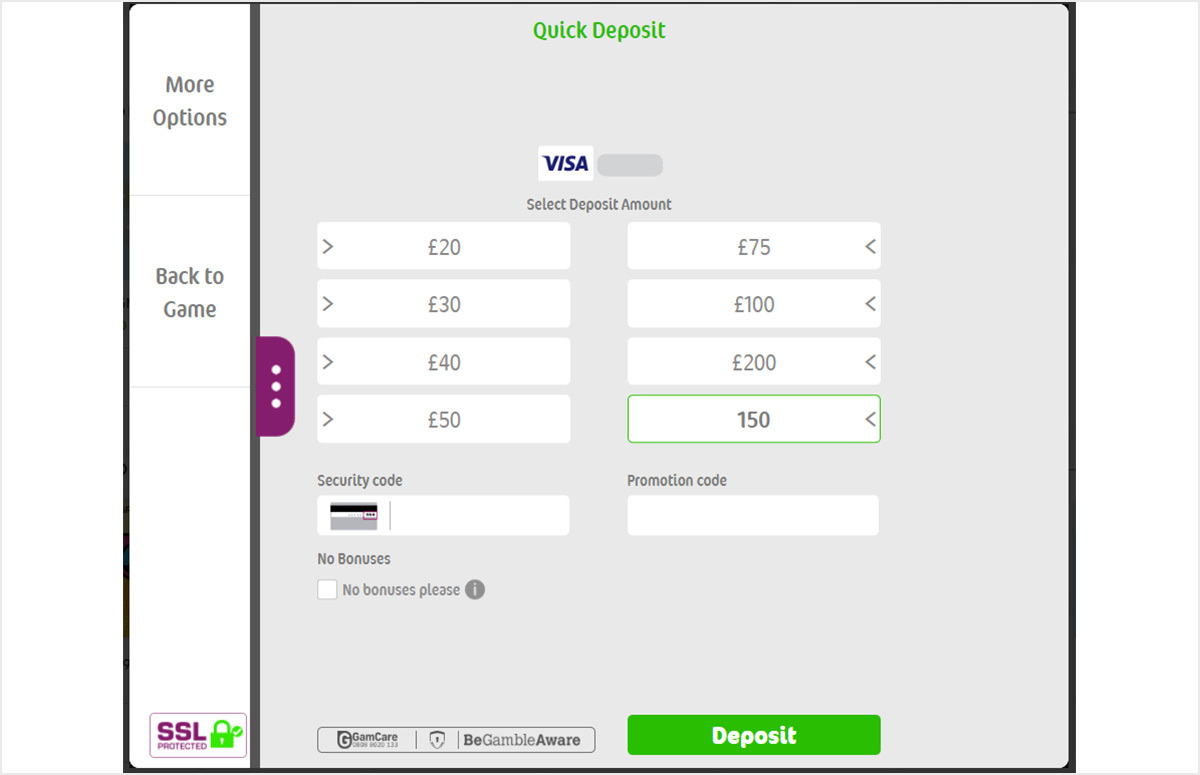 After tapping in the amount she wished to withdraw (the entire remaining balance), she was informed her request had been successful. Just 48-hours later the withdrawal was complete and the £75.13p was in her bank account.

How Does Bingo Hearts Stack Up?
The biggest issue our reviewer had was emails going unanswered. There was no explanation from support as to why the 'contact us' form wasn't generating any replies. Players cannot access live help without logging into their account, so for login issues we recommend sending emails direct to the help team at help@bingosupport.org or better still, give them a call!
The Visa Debit withdrawal was promptly processed and paid within 48 hours.
This information concludes this extensive test as part of the project From the Players, For the Players. If you are a member of Bingo Hearts or consider making a deposit, we hope this report provided some useful information.
From the Players for the Players
Back to articles
Your feedback
Please enter your comment.
Your comment is added.
MarijaS
05/24/22, 01:05:45 PM
Customer support is definitely something that needs to be worked on at this venue.
Bixy
05/24/22, 12:05:20 PM
The support team should provide instant help or the players should receive any feedback in the fastest possible way regarding their issue. Even though the payout was processed within 48 hours, I don't like when the players don't receive the assistance when needed.