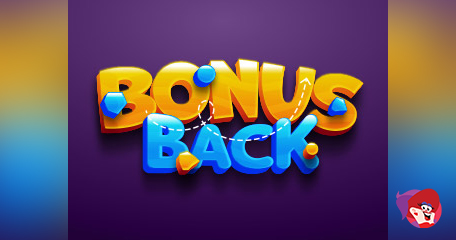 Boost Your Fun and Your Bankroll This November!
We're racing through November like an Olympic sprinter on a caffeine drip and with each day that passes, bingo promotions are going missed. If I hadn't have logged into my Rosy Bingo account today, I wouldn't have known about the newly launched bonus spins offer! There I was a few nights ago, happily playing away oblivious to the fact I had just missed out on some free games! If you enjoy playing new slot titles for free, don't forget to check out the 'promos' tab regularly or you could very well end up missing out, like I did!
Upcoming promotions are set to be popular with boosted prize funds, reduced ticket prices and bingo bonus cashback. Every day of the week players are eligible to claim 15 spins on a deposit of just £10. Today it was Queen of Alexandra, who knows what title it will be tomorrow! Opt-in, head to the cashier and credit your account to receive your spins instantly.
What's Coming Up?
Bingo bonus Tuesday takes place on a Tuesday every week and sees qualifying players awarded with a bingo bonus of up to £20 when making a deposit. Bonus back Thursday is very similar in that it occurs each week, only this time you will be credited with 10% bonus back based on your net losses on that particular day. No bingo promo codes required!
Every Saturday this month you can play to win a £300 jackpot in the Broadway room. The popular triple chance bingo room will host bigger prize money games between 9pm and 10pm. And, to ensure there is a jackpot winner, the ball count will continue to increase until that jackpot has been won! Ticket prices will be announced prior to the game taking place. If you can't make it on the night, you can purchase your tickets in advance from the lobby.
Other Rosy Bingo offers include:
Heavy Weight: Tickets cost 25p in the November 6th, 13th, 20th and 27th games where £100 will be won in on one-line, £200 on the two-lines and £700 via the full house.
Super Heavy Weight: Like the previous games only bigger prize money for the same low-ticket price! Tickets cost 25p in the November 2nd, 9th, 16th, 23rd and 30th games where £200 will be won by the one-line winner(s), £300 on two-lines and £1,500 via the full house.
Boom Box Specials: 80-ball bingo with generous cash prizes available between off-peak hours – 3pm to 7pm.
Autumn Fall Out: For one night only on November 26th, the Autumn bingo game will get underway, a special game where as much as £20K will be won! That's real cash with no wagering requirements! The amount you can win in the 9:30pm game will depend on when the full house winner calls. Tickets cost 50p with a £1K for the one-line prize, £2K for the two-line prize and a minimum of £8K for the full house. As much as £17K can be won by calling for a full house in double quick time!
Bingo Promotions & Bonuses
Back to articles
Your feedback
Please enter your comment.
Your comment is added.
Member's Feedback (1)
bridgetjones
11/19/21, 08:11:44 AM
There may not be many rooms here, but they know how to pull off a great promotion. Don't forget you get daily rewards through the loyalty scheme too!