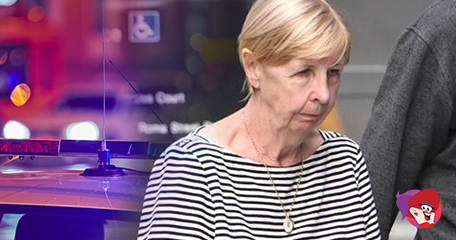 Do Not Pass Go, Head Straight to Jail then Home
An 8-year jail sentence has been handed to a British pensioner in Australia after her gambling addiction and theft was brought to light. Sandra Balfour, a 67-year old originally from Scotland, was someone who was labelled as a trusted woman, but while working for a car dealership in Brisbane she siphoned off a million pounds to play poker machines.
The UK citizen will be deported back to Scotland at the end of her jail term. In an act of defence the woman revealed to the court how she had used gambling as an escape mechanism to ease the strain of caring for her sick husband before his death. The woman admitted the charge before her and pleaded guilty to the transferring of funds from Brisbane Motor Auctions and Platinum Vehicle Sales to her own bank account between 2010 and 2018.
Almost a Decade of Deception
The elaborate theft went undetected for several years due to the woman using another employees banking to access the accounts but signing off the transfers using her own details was eventually her downfall. The trusted employee had access to the company's payments system and over the eight years she had taken some $1.89m, all disguised as generic payments to avoid internal flagging.
Crown prosecutor Eddie Coker said: "This is a very serious case but also at the same time, quite a simple one. It's money being transferred from the company's account to her account."
Defence lawyer, Matthew Hynes, stated there was an underlying reason to why she stole the money and that was to support her gambling addiction, adding: "(The money) went straight into pokies (slot machines). This isn't the case of someone leading a greedy, lavish lifestyle – it is feeding an addiction."
However, this isn't the first time the "trusted Scottish mum" has found herself in a situation like this...
…in 1982 she received a suspended three-year hail sentence for a similar offence after "accidentally" paying herself £17K more from a previous employer. At the time the woman said she had used the money to pay her mortgage when her husband lost his job and the money was then repaid to the rightful owner.
A story of consumption, illness and depression was given to the authorities along with details of a promise Balfour had made to her husband back in 2018 – to never touch casino games again, did she stick to that promise? Yes she did! The woman has offered to pay back half the $1.89m stolen from the car company in Australia. While her son looked on in terror, Balfour was told she would be eligible for parole in April 2024, which is only two years' time. The judge told Balfour her crime was "not overly ­sophisticated," but "a significant breach of trust."
Source: "Trusted Scots Mum Jailed after Stealing £1m from Bosses to Fund Gambling Addiction". DailyRecord. May 6, 2022.
Bingo Society News
Back to articles
Your feedback
Please enter your comment.
Your comment is added.
lollipops321 05/09/22, 11:05:27 AM
A lot of us have stress in our lives but we don't steal, let alone steal to gamble with. It's a strange excuse I must admit.