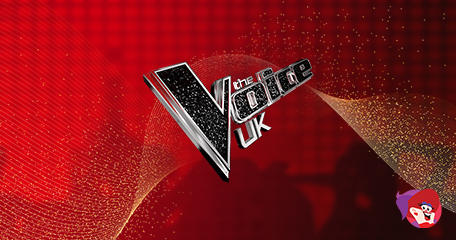 Television talent shows have long been popular here in the UK so what did some creative genius decide to do? Turn one of those into a thrilling bingo variant! The Voice UK Bingo is more than just your average game of bingo but to understand the rules on how to play and win, first you'll need to understand how the TV show works.
The British TV talent show was created in 2012 by John de Mol (with a little help from The Voice of Holland!) Initially the show was aired on BBC but later moved to ITV. There are five stages to the show; producer's auditions, blind auditions, battle phase, knockouts and the live shows. Musical superstars take on the role of judges to eliminate contestants while aiming to snap up fresh talent for themselves!
The auditions begin with superstar judges Sir Tom Jones (Green, Green Grass of Home singer), Meghan Trainor (All About that Bass singer), Olly Murs (not only did he come second on X-Factor 2009, he is a TV presenter, chart-topping singer and director!) and Will.i.am (best known for being in the Black Eyed Peas), sat in the iconic red chair with their backs to the singer. If they like what they hear they press the buzzer and turn around!
Okay, so it may not be as successful as The X-Factor, but millions tune in to watch the performances. When an overall winner is (finally!) chosen, they receive a cheque for £100K as well as a record deal with Universal Republic.
Unique Jackpot Ticket Game
The Voice UK Bingo is an exciting 80-ball bingo variant that offers a range of real money prizes as well as a jackpot element. Each player who purchases tickets into the game will receive a unique jackpot ticket. To win, call a full house and if you manage to call that house on any of the chairs available lucky numbers, you'll win a bonus prize!
If any of the chairs should turn for you when you win, you will win a share of the fixed jackpot. If you're the lucky player that manages to get that fourth elusive chair to turn, you will win the remaining fixed jackpot amount too! Unlike traditional 80-ball bingo games, this one offers just the one main prize – the full house. Typically, bingo games of this nature offer a line prize too, but we only assume this has been knocked on the head to make way for the exciting jackpot game element.
You can play The Voice UK Bingo exclusively at Buzz Bingo from 2p a ticket. Bingo ticket deals such as BOGOF and 1TG and 2TG prize pots are often available throughout the day. Will you manage to turn all four of the judge's heads (and chairs!) to win big? While you're there, don't forget to check out the 'car-razy' promotion where you could win an Audi A1!
Bingo Society News
Bingo Promotions & Bonuses
Back to articles
Your feedback
Please enter your comment.
Your comment is added.
Member's Feedback (1)
lollipops321 08/09/20, 11:08:27 AM
Never really understood the concept of the bingo game – it seemed way too difficult to play but now I understand it a little more clearly.