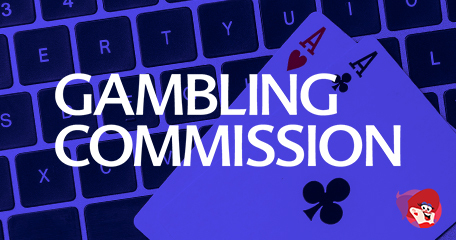 21-Month Long Investigation Comes to an End!
In March 2020, the UK Gambling Commission (UKGC) suspended the license of an Isle of Man-based lotteries website due to several concerns. As soon as the investigation began into IMME (lotteries.com) operations, no further bets were able to be made on the website. Twenty-one months later and the UKGC have concluded their investigation by publishing their findings, and it makes for some interesting reading!
Four suitability examples were highlighted:
Call centre staff were not using their real names when contacting customers. This raised questions as to why a member of staff might have been told to use an alias.
Multiple complaints were submitted to the police and Action Fraud regarding IMME's products.
Three quarters (75%) of customers were over 60 years old and 20% were over the age of 80. This demographic seems disproportionately focused on older people and the company had not considered the potential vulnerabilities of this.
One customer in her 90's complained of being hounded by IMME sales agents, but this wasn't just a one-off, multiple people complained about the repeated phone calls. In one example, a complainant described how she had been called every 30-40 minutes, five or six times until the phone was answered.
Then There Was More!
More failings came when IMME was unable to supply adequate evidence to satisfy the UKGC's safer gambling https://latestbingobonuses.com/news/a-bingo-reminder-keep-it-fun-and-safe-with-our-bingo-quiz procedures. There was also no record of any interactions between the company and a 78-year-old customer who had spent £63,951 in just a three-month period. The final social responsibilities failing was in relation to a 74-year-old who was able to deposit £9,379 in an 8-day period without adequate responsible gambling interaction!
Then came the money laundering failures:
A customer, who at the time was 100 years old, bet £23,839 in just five months. The deposits he made had more than doubled from £2,992 in September 2018 to £6,090 in October 2018 and they continued to rise, however, IMME did not request SOF evidence https://latestbingobonuses.com/news/everything-you-need-to-know-about-kyc.
Two of IMME's top depositors were retired postmen and the company knew this, but despite them being out of work, IMME allowed one to bet £20,345 in five months and the other to bet £16,207 in six months, all without asking for further information to support their level of spending.
Helen Venn, Commission Executive Director, said: "We will not tolerate gambling businesses behaving in the way IMME did. Gambling operators in Britainhttps://latestbingobonuses.com/reviews/country/united-kingdom must follow our social responsibility and anti-money laundering rules, and a failure to do this will lead to us taking tough action. We suspended IMME's license following initial concerns and - having delved even deeper into the business's activities - discovered failures that would have inevitably led to complete license revocation had the operator not surrendered it. There is no room in Britain's gambling industry for operators who fail in the way IMME have."
As of December 23rd, a message on the lottery website reads:
"As you are aware, due to the suspension of our lottery betting license held with The UK Gambling Commission we have not been able to take any bets from our customers since March 2020, Discussions have been ongoing, however due to the length of time it has taken and the costs involved, we have made the difficult decision to surrender our license.
If you have an outstanding balance in your Lotteries.com account, you may contact our Customer Service Dept to arrange to have your funds returned to you promptly. Please note that all balances will be donated to a UK charityhttps://latestbingobonuses.com/news/what-is-charity-bingo-and-where-can-you-play if we do not hear or are unable to contact you by 20/03/2022."
Source: "Commission Publishes Conclusion of Investigation into IMME Ltd". Gambling Commission, December 22, 2021.
Bingo Society News
Back to articles
Your feedback
Please enter your comment.
Your comment is added.
Member's Feedback (1)
HulioSas 12/23/21, 02:12:56 PM
Clever of them to surrender the license because that way it looks like they've done nothing wrong – if the UKGC had taken it, they look guilty.