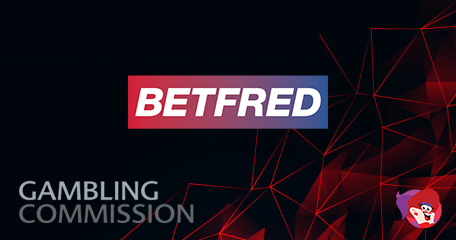 An investigation carried out by the UK Gambling Commission has resulted in a hefty fine for Petfre (Gibraltar) Limited; the company trading as major gambling operator Betfred.
The payment will be made after the investigation revealed there to be no adequate measures in place for verifying source of funds from a customer who deposited a substantial sum of £210,000 back in November 2017.
The report highlighted how the individual in question had stolen the funds to gamble online and of the £210K deposited, £140K was lost in just a 12-day period and as a result of this, there had to be major failings within Petfre's anti-money laundering policies and procedures, especially when a customer can deposit and lose such a large amount of cash in such a short period of time.
The Case:
The UKGC started the Investigation into Petfre when information on customer who had been convicted of a £2million fraud was passed to the regulator. The information detailed how the convicted fraudster had been spending stolen money through several gambling operators including Petfre (Gibraltar) Limited; aka Betfred who are the supplier of online casino games, online bingo and sports betting platforms.
The customer who carried out the fraud was shown to open many gambling accounts in a very short space of time and would proceed to make substantial deposits and in turn, receive significant losses. In respect of Petfre, over a 12-day period in November 2017, he deposited £210,000 and lost £140,000.
Significant concerns were raised by the management of this customer regarding anti-money laundering (AML) and the effectiveness of the policies and procedures at Petfre. As a result of this investigation, the operator has carried out major improvements to its AML procedures to prevent it happening again.
The Ruling:
Petfre (operating as Betfred), will pay £140,000 directly to the victim and £182,000 will be paid in lieu of a financial penalty which will go directly to National Strategy to Reduce Gambling Harms; the new UKGC 3-year strategy which aims to dramatically impose a lasting impact on reducing gambling harms.
The National Strategy to Reduce Gambling Harms was launched in April 2019 and for the first time, health bodies, regulators, businesses and charities will come together in a partnership to effectively tackle the issue which seems to be growing. The UK Gambling Commission calls on action on two designated areas to succeed and these areas are:
Prevention and Education: Making significant progress towards a clear public health prevention plan which includes the right mix of interventions.
Treatment and Support: Delivering truly national treatment and support options that meet the needs of users.
After the ruling, Petfre accepted that there were weaknesses in its systems relating to ALM plus weaknesses with how they dealt with the customer and accept the charges.
Bingo Regulations & Compliance
Back to articles
Your feedback
Please enter your comment.
Your comment is added.
JaniceJ 10/17/19, 10:10:03 AM
That's a huge fine! It seems quite strange that this could happen with such a large operator. Such as Betfred, especially when you have gambling websites making consumers jump through hoops just to register and verify they are who they say they are. I doubt they'll do it again!