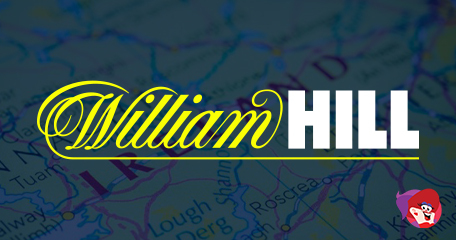 An End to Credit Card Wagering in Ireland?
From Wednesday, William Hill will ban the use of credit cards for online gambling transactions, something the UK has had in place since April 2020. The Irish Independent reported many major betting companies in Ireland are in contravention of the Irish Safer Gambling Code by continuing to accept credit cards as a form of payment for gambling services.
Some do have a ban in place but still accept payments through third party apps such as Revoult and Apple Pay, both of which are powered by credit card transactions. Earlier this month betting companies were given access to measures to stop credit card gambling through third party apps but many are choosing to ignore this.
In a strange twist, the head of the Irish Bookmakers Association, the authority behind implementing the anti-credit card rules in Ireland, claimed they do not have the power to enforce a ban on credit card gambling and blamed the Irish Government for not formally outlawing the practice of paying for gambling services with credit cards.
Blistering Warning of What's to Come
A new gambling regulator with the power to fine or close down Irish betting firms for breaking the law is set to be introduced to the country but not until late 2022, early 2023. The Irish Government has a ban on credit cards in all forms of gambling (bingo, betting, casino etc) at the top of their list.
In October 2021, a blanket ban on free bets rolled out across Ireland and the regulator was given powers to either suspend or revoke gambling licenses…
…for operators who ignored this ruling. Powers to freeze accounts and block incoming payments was also granted, but many are bypassing this. James Browne, the government's Minister of State for Justice, has warned that he plans to be extremely powerful when it comes to cracking down on operators who flout the law.
A ban on the use of credit cards in gambling in the UK cost William Hill £10million, and it's expected to have a big impact in Ireland too. Speaking to the media, a William Hill spokesperson said: "It's our ambition that nobody is harmed by gambling and we're getting in touch to let you know that we will be voluntarily removing credit card deposits as a payment option."
The Irish Bookmakers Association (IBA) reported that the new ban on credit card gambling in the country had the support of BarOne, bet365, BetMcLean, BetWay, BoyleSports, Casumo, Chieftain, Entain, QuinnBet, SBO Bet, Sean Graham, Track Sports, Tully Bookmakers and Flutter Entertainment, who already have a loss limit rule in place for the under 25's in Ireland.
Source: "William Hill Upholds IBA Code Banning Irish Credit Card Transactions" SBC News. February 15, 2022.
Bingo Regulations & Compliance
Back to articles
Your feedback
Please enter your comment.
Your comment is added.
HulioSas 02/16/22, 02:02:32 PM
Surprised how they can just carry-on accepting credit cards for gambling when they're told not to. And if the people who out the rule in place can't enforce it, it's a very weak system.