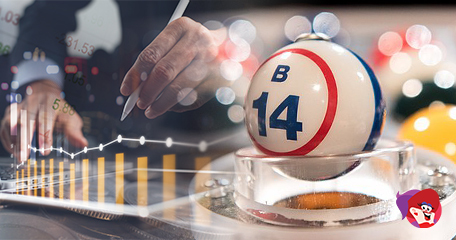 All Coming's with Little Goings!
Britain's biggest bingo site is suffering no effects from the last year of hell after boasting a huge revenue up to the year ending April 2020. This is surprising news given that many online operators are feeling the pinch, so Tombola must be doing something right. Tombola's revenue rose 15.0% to £120.1m (€139.0m/$165.1m) for the year ending 30th April 2020, however, despite the large leap in revenue, profits weren't so great.
As many land-based venues closed their doors for extended periods, more of the bingo dabbing community turned to online gaming, which would explain the rise in revenue. Total costs of sales for the popular bingo destination were up 19.7% to £85.3m, resulting in a gross profit of £34.7m, up just 4.3%. This figure is far less than the 15% rise in revenue and Tombola are putting it down to administrative costs and wages as salaries grew 12.8% to £17.6m.
When you deduct all those costs, a sum of £12m was left as operating profits, and that is a decline of 6.7% on the previous year. Tax was up 35.1% to £2.7m, but the total bill was £3m - £1.5m in UK corporation tax, £1.1m adjustments and £468K in overseas corporation tax (£330K was deferred). Those total profits for Tombola of £12m now comes in at £9.4m with an overall decline of 16.6%. Still a substantial sum if you ask me!
Put A Figure on It
What could be the blame for the sharp decline in profits? One such theory is the new regulations on responsible gambling which resulted in Tombola applying a maximum deposit limit of £500 a week to all accounts. Up until this year, players could set their own predefined deposit limit, however, with Tombola being an advocate for safer gambling, they decided to restrict spending even further.
But you don't have to spend big in order to win big, thanks to the superb line-up of promos currently underway – one of which is the free-to-play daily game where you have two chances on the house to win up to £5K every single day! Register your mobile number and receive a free text code. This code will then grant access to the '4Free' game on both Tombola and the arcade. There's £40K in guaranteed prizes every week.
What's more, every Monday in April, the Hex promo is guaranteeing prizes of up to £250 per game between 10pm and 11pm. Friday's take on an equally exciting theme with prizes of up to £600 guaranteed between 10pm and midnight. I won one last Friday and was ecstatic! Pulse parties are also hosted on Friday's this month with prizes of up to £200 guaranteed between 9pm and 10pm.
Saving the best 'till last is the super-duper link on Friday 30th of April, where a huge sum of £30K will be won in the bingo90 room. Kick-off is 9pm but there are no pre-buying options for this one, so you need to be there on the night to take part. One-line winner will walk away with £2K, the two-line winner will bag £8K and the full house winner will net an impressive £20K in wager-free cash! Tickets will set you back between 10p and £2 for this game.
Terms and conditions apply
Source: "Tombola Revenue Up to £120.1m in 2019-20 Despite Covid-19 Lockdown". iGaming Business. April 8, 2021.
General Bingo News
Back to articles
Your feedback
Please enter your comment.
Your comment is added.
Member's Feedback (1)
HulioSas 04/12/21, 09:04:13 AM
Love tombola. They're the only site I know that actively encourages you to spend less.