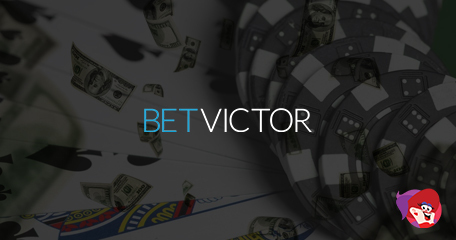 Multiple Failures Lead to Big Fine for Bet Victor
The Gambling Commission of Great Britain recently carried out an investigation into BV Gaming Limited and the conclusion of that investigation revealed fairness, social responsibility, and money laundering failures. Trading as Bet Victor, the operator who runs Heart Bingo, will now have to pay £2m as part of a settlement with the Commission with funds going to the National Strategy to Reduce Gambling Harms.
All licensed gambling operators have a legal duty to make sure their gambling operations are provided in compliance with the Gambling Act 2005 (the Act), which means they must prevent gambling from being a source or crime or disorder, being associated with crime or disorder or being used to support crime. Thy must also safeguard children and vulnerable people from being harmed or exploited by gambling plus, ensure gambling is conducted in a fair manner.
(Not) The Full Scale of Things:
Between 1st January 2019 to 12th March 2020 BV Gaming failed to comply with the License conditions and codes of practice. The outcome of the investigation revealed:
failings in BV Gaming's implementation of anti-money laundering (AML) policies, procedures, and controls
failings in relation to BV Gaming's AML risk assessment which did not sufficiently meet the standard expected at that time inadequately identifying risks posed by money laundering and terrorist financing and the mitigating controls as per the Commission's money laundering and terrorist financing risk assessment guidance
deficiencies in its responsible gambling policies, procedures, controls, and practices, including weaknesses in implementation.
Plus, during that timeframe, BV Gaming was in breach of paragraph 1 of license condition 7.1.1 where "Licensees must ensure that the terms on which gambling is offered, and any consumer notices relating to gambling activity, are not unfair within the meaning of the Consumer Rights Act 2015. Licensees must comply with those terms." The UKGC stated this was an isolated incident.
Other breaches included unfair terms in promotions, failures to not adequately identify risk factors such as high spenders…
…or players using multiple accounts plus there was no evidence of effective reviews of the majority of player accounts. Ineffective systems led to customers being able to deposit large sums of money before SOF and KYC checks were requested and once that threshold had been met, customers were able to continue gambling. Of 25 high-risk customers identified, there was no evidence of monitoring by BV Gaming. The list of failings continued. If we were to list each one we would be here a while!
Leanne Oxley, Gambling Commission Director of Enforcement, said: "As a gambling regulator our focus is on ensuring that gambling in Britain is fair, safe and crime-free, and BetVictor failed consumers by breaching rules aimed at achieving these objectives. Non-compliance – no matter what the reason – will never be a viable business option for gambling businesses. We will always be tough on operators who fail in this way."
The regulatory settlement consists of £352K divestment of GGY gained as a result of the failings, which will be directed towards delivering the National Strategy to Reduce Gambling Harm, £1,728,000 payment in lieu of a financial penalty, which will be put towards delivering the National Strategy to Reduce Gambling Harms, agreement to the publication of a public statement in relation to this case plus payment of £11,000 towards the Commission's costs of investigating the case.
Source: "Online Gambling Business Faces £2m Regulatory Action". Gambling Commission. February 24, 2022.
Bingo Regulations & Compliance
Back to articles
Your feedback
Please enter your comment.
Your comment is added.
Bubles12
03/01/22, 12:03:59 PM
The UKGC are a force to be reckoned with! They mean business and if anyone tries to operate outside those rules they're not afraid to clamp down on them!