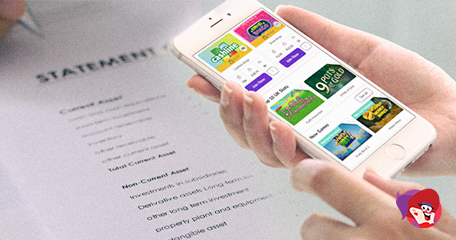 Everything You Need To Know About Affordability Checks
From time to time, an operator may summon you to send in financial information and as alarming as this may sound it is a process that is required BY LAW! We are in a digital age where scams arrive via email inbox, text message, via phone call and even through the post, so it's vital you recognise a legitimate request from a dodgy one.
When it comes to proving you have the means to gamble, it can be a little daunting especially when you realise a team of financial experts will be sifting through your incomings and outgoings, but it is a necessary process to ensure the safest possible gambling environment for the player while keeping criminal activity at bay.
No online bingo or casino website is going to scrutinise you for buying a family pack of crisps and eating them all yourself…
…neither will they judge you for where you shop or how often you buy a take-away. Incomings vs outgoings = how much you can afford to lose every month. If an operator believes you are gambling more than you can afford, there will be sanctions placed on your account, either a reduction in how much you can spend per day/week/month or a ban altogether.
This process typically comes after the KYC process, which is also known as Know Your Customer. In this instance you will be required to submit identification documents to:
to check you are old enough to gamble
to check whether you have self-excluded from gambling
to confirm your identity.
FAQ's When Submitting Financial Documents: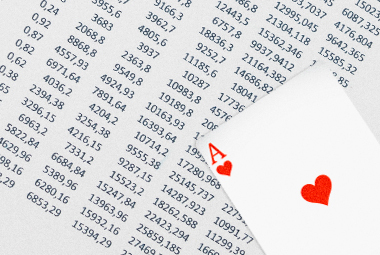 Q: Why Do I Have To Send My Bank Statements to Play Bingo Online?
A: I think we've covered this but just to recap, gambling operators only want to help you stay within your budget. Gambling with money you cannot afford to lose is problematic behaviour which could then lead to serious complications. Gambling should always be fun and safe. When the fun stops, you stop!
Q: What Happens If I Don't Send Source of Funds (SOF) Evidence?
A: That's simple, your account will be closed until you do. The gambling operator has a gambling license to uphold and by not enforcing legislation could result in serious fines being imposed. White Hat Gaming surrendered their license in 2021 when the UK Gambling Commission uncovered systematic SOF failings. And there have been many other fines since!
Q: I Haven't Been Asked For SOF Evidence Yet. What Happens Now?
A: The timing for when this evidence will be requested will vary from one operator to the next. Some have a spend/win threshold (Tombola) while others require this before you can even make a deposit; one such operator is Cozino. Jumpman Gaming, famed for their huge up to 500 bonus spins welcome offers only require new players to confirm their identity before being able to deposit and play.
Q: What Financial Documents Can I Send?
A: 1) Your income requires a bank statement or statement of any other financial institution where you receive regular payments. This could cover a number of banking options such as PayPal, Skrill, Neteller etc.
2) Download your most recent statement with all activity showing and upload it to your account. If you received an email prompt to supply SOF evidence, we recommend contacting the operator first to ensure it is a genuine request.
3) Sit back and wait for the outcome.
Q: How Long Does the SOF Process Take?
A: How long is a piece of string? The time it takes to verify your income and affordability check will vary. If your documents are rejected it will take longer. Typically speaking, if the information you upload is sufficient, you can expect to complete SOF checks within a week.
Q: Can I Make Deposits and Withdrawals After Sending in My Bank Statement?
A: No. Until the operator completes the affordability checks, no deposits, withdrawals or gambling activity will be allowed, whether that be playing bingo, online slots, casino games or placing wagers on sports.
General Bingo News
Back to articles
Your feedback
Please enter your comment.
Your comment is added.
lollipops321 08/18/22, 09:08:28 AM
It's useful to know. I saw someone complaining a bingo site shut her account and kept her money because she wouldn't show them her incomings, and now I see why.