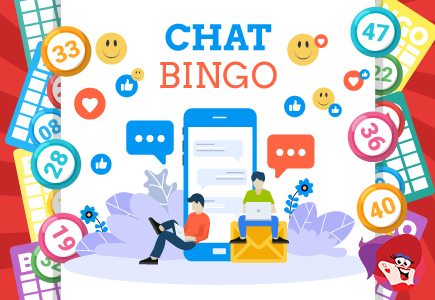 No two chat games are the same; not even at the same bingo site, so understanding how they work is vital, especially if you're planning on benefiting from additional rewards and perks. And believe it or not – you don't have to be Usain Bolt on the keyboard to win, what with prizes being awarded to players in different positions…
…but what does that even mean? Okay, so regardless of the theme and questions being asked, the chat host (CH) or chat moderator (CM) will state that the correct answer will be awarded a prize for a certain position within chat, so if you think you have the answer, you place your answer into the chat feature and hope it appears in the position stated – see, it's really that simple!
Different Chat Games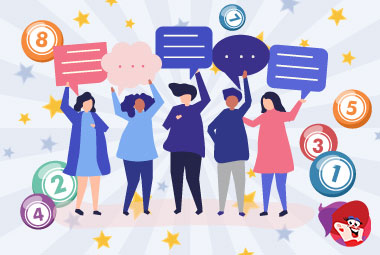 Costa Bingo know how to lavish the loyalty points on players, that's for sure. One chat game that gets everyone involved is 'double trouble'; when a roomie wins on a double number (11, 22, 33 etc), will win 250 CPS (loyalty points), they will then pick a player from the room to also win the same number of points, but they'll only get their hands on the reward if they type 'I AM IN DOUBLE TROUBLE'.
Two Pina Coladas – no, I'm not placing an order at the bar (I wish), it's another Costa Bingo chat special. Give your chat host two numbers; you'll need to type these into the chat feature and the first person to call 'TWO PINA COLADAS (S)' followed by the two numbers chosen when those two numbers appear (in any order), will win 500 CPS.
Naturally, you'll need to have a certain number of tickets in play to take part and when you win, your points will be stored safely within your account. Click the gift box icon at the top of the bingo lobby and your points will be on the show. When you have enough, you can exchange these for bonus cash, which can then be used to purchase bingo tickets and play any of the games on offer.
Butlers Bingo have a few chat games of their own! BOTTOMS UP chat game rules: Give your CH your lucky number from anywhere on the caller board (except the top row) and then carefully watch the caller board for your number and the number directly above your number to be called. The first two players to call "BOTTOMS UP" and both numbers will win! You must have a minimum of 6 bought tickets and be a current depositor to win chat game prizes…
…but, with Butlers Bingo, you win free bingo tickets to an upcoming game!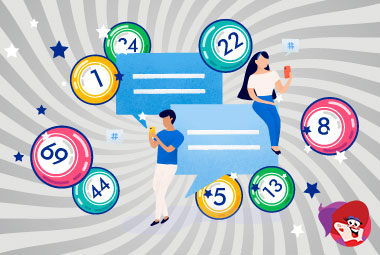 Over at 888 Bingo, you can win loyalty points via chat games, these can vary in style from the latest goings on in the showbiz community to general knowledge. You can also pick up points through purchases on bingo tickets and by wagering on games – the more points you have, the better the rewards will be when it comes to exchanging your points. Bingo cashback, free bingo tickets, bonus spins and games bonuses are all part of this on-going program.
Sailor Bingo, the Cozy Games powered bingo site offer plenty of chat games and chances to pick up some extra points, one firm favourite is the 'Hi-5' game; pick any 5 numbers from 1 to 90. Claim your win when any of those 3 numbers are called out. Be quick, because only the first three claims will be considered.
Tombola, one of Britain's biggest bingo sites delivers chat games many times a day, offering players the chance to win £1 in bonus cash. The bling rule applies here, where players who have won 2x £1 chat games within 24-hours, are not eligible to win anymore, but most chat hosts allow you to type and take part, but not win. Head to any of the bingo rooms; from 90-ball bingo to Pirates and ask when these games are taking place!
Last but not least is 888 Ladies Bingo. Chat games are based on random subjects; each chat host will have their 'trademark' games. The bingo lobby allows you to see which chat hosts are operating in the rooms, making it easier to play the chat games you love. There're additional ways to reap loyalty points too
Questions and Answers
Q: Is there a schedule for chat games?
A: No! You just need to be in the right place at the right time, unfortunately. However, you can ask the chat hosts when chat games are expected to take place, so you can take part.
Q: Is it only regulars who win?
A: Anyone can win, this is what makes the chat games so exciting.
Q: Can you win more than once?
A: Yes! Most operators allow you to win twice per 24-hour session.
Q: Is there wagering requirements attached to the points (and free tickets)?
A: As with the majority of bingo bonuses, loyalty points (or free bingo tickets) accrued through chat games, will have wagering terms and conditions attached. Turn over requirements can range from 1x to 25x (possibly more). Always check with the bingo site before opting in to chat game bonuses.
Q: Can you take part in mobile?
A: Any device with an internet facility will allow you to take part in chat games. Now, playing on mobile may be a little trickier compared to desktop devices, because usually, the chat feature is hidden until you open it, which then take up quite a bit of the screen – but that's not all! To type, your keyboard needs to come up and that partially hides the chat feature, so you can see how it can be difficult to win chat games that are 'fastest' to answer wins.
Back to articles
Your feedback
Please enter your comment.
Your comment is added.