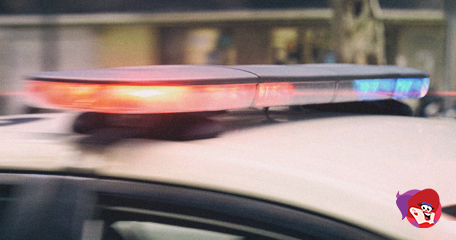 Just When They Thought Their Luck was In!
I'll set the scene. Win-River Casino in Redding, CA, a venue popular with locals and tourists looking to win big. With so much money up for grabs and so much money being spent in a bid to win said cash, the venue like all others, is installed with the latest state-of-the-art CCTV equipment. Handy when things go wrong and even more beneficial when a robbery takes place.
A few days ago, a 74-year-old woman was minding her own business and playing casino games when lady luck decided to pay her a visit, but not just the once, many times. Her luck was that astonishing that it caught the eye of the other players, and two wannabe Bonnie and Clyde characters who thought they'd help themselves to her newfound fortune.
Everyone in the casino was happy with her good fortune, even the couple who then hatched a plan to rob her at gunpoint! They knew the casino was being closely monitored so decided to set about robbing her when she left the premises. When the unnamed woman decided to cash out her winnings and head home, she was followed by two cash-hungry thieves and as soon as she opened her car door to exit her vehicle, the pair struck!
What Happened Next?
Struggling to hold on to her purse, the 74-year-old put up one hell of a fight but in the end, she was defeated after being dragged from her car and threatened with a gun. A man attacked her and made of with her purse while his female accomplice was waiting in a car with the engine running! Witnesses rushed to help the victim once the perpetrators had fled and alerted police to what had just happened.
So, what happens in a situation like this? The police were informed of the circumstances surrounding her attack, including details on what made her a target – winning big cash by playing casino games. The police then decided to go back to the US gaming venue to monitor the CCTV footage and it wasn't long before the pair were identified, thanks to great information being passed to them from the witnesses. The duo was identified as 33-year-old Timothy Wilt and 24-year-old Allissa Long, and thanks to a paper trail left in the getaway car, the police were able to head straight to them in an apartment complex in the same town.
They weren't going down without some sort of struggle though and refused to surrender at first. The pair finally gave up when they knew the odds of winning this one was stacked against them. Wilt and Long will face charges of robbery, making criminal threats and elderly abuse with great bodily harm. We only hope the elderly woman was able to recover her purse and her casino game winnings.
Source: "74-Year-Old Casino Winner Robbed at Gunpoint; Suspected Thieves Nabbed". Gambling News. May 3, 2021.
Bingo Society News
Back to articles
Your feedback
Please enter your comment.
Your comment is added.
Member's Feedback (1)
bridgetjones
05/04/21, 08:05:36 PM
How horrible for the woman! Especially being her age and on her own. I'm thankfully for CCTV these days because there's a lot of horrible people out there!