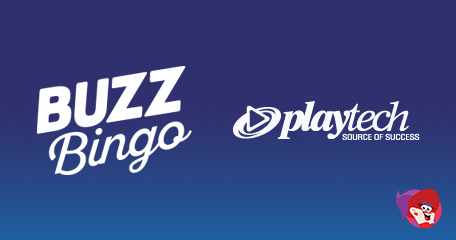 What the Press Release Doesn't Tell You
A couple of days ago, Playtech announced it had completed its project with Buzz Bingo to combine its online services to its retail business through a system called "single wallet". The explanation to what it meant for the players was brief, stating that it would simply allow players to enjoy bingo, slots and other games at retail venues and online via the one wallet. Plus, making deposits online would allow the user to use the funds at a land-based club and vice-versa.
But what does thisreally mean for Buzz Bingo players! We connected live support at Buzz Bingo for some clarification.
Q and A with A Buzz Bingo Team Member
My question:"In relation to the new single wallet system, does this mean my daily deposit limit applies to both, i.e. £50 online and at a Buzz Bingo venue, or does my £50 daily limit incorporate both instances?"
Cobi from live chat replied: "It will apply to the bingo buddy app and if you are transferring money from the club to your online account however it won't affect going in and buying books/electronic games at all."
Just so I had this right, I posed the question to him a different way, asking "So if for example I deposit £50 online today, and use all that, and I then go to a bingo venue - am I able to play because my deposit limit was reached online?"
His response cleared up any confusion that I may have had: "You will be able to play without a problem yes."
An Enhanced Experience
Playtech's single wallet system also allows players the flexibility of being able to deposit funds online and withdraw via club and vice versa.
Marat Koss, VP of Interactive Gaming at Playtech, comments: "This is a major milestone for Buzz Bingo and Playtech and our long-term partnership. An incredible amount of work has gone into achieving a seamless single Wallet connectivity across all retail and online operations, both from our team and everyone at Buzz Bingo. We are very proud to be part of delivering an enhanced experience for players across every Buzz club and Buzz Bingo online."
David Evans, Digital Operations Director at Buzz Bingo, adds: "Playtech has been a vital partner in the Buzz Bingo journey from day one, and the achievement of delivering a single wallet instance across our entire retail estate and online presence cannot be overstated. Against a backdrop of highly challenging times with long-term club closures during the COVID-19 pandemic, our partnership has created something truly ground-breaking."
What do you make of the new wallet system? Will it make playing bingo games easier for you? Let us know your thoughts below.
Source: "Playtech Completes Full Rollout of Single Wallet Project with Buzz Bingo". Playtech. August 24, 2022.
Bingo Banking & Cryptocurrencies
Back to articles
Your feedback
Please enter your comment.
Your comment is added.