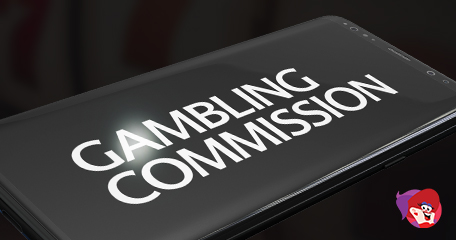 January 2019 to March 2020 in the Spotlight!
The Gambling Commission of Great Britain is warning all operators they will face the full consequences of the gambling law (including fines), even if breaches of the rules took place prior to any acquisitions that may have taken place. The UKGC carried out an investigation into Daub Alderney between January 2019 and March 2020 and their findings revealed multiple anti-money laundering failures and social responsibility failings during that period, which led to them receiving a fine for £5.85m!
Neglecting to put into effect policies and procedures where they had concerns of a customer's gambling activity, failing to request source of funds information (SOF) as well as KYC documents and lack of customer interaction were just a few of the many breaches uncovered as part of a gruelling investigation by the gambling regulatory body.
Listen and Act to Avoid a Fine
Daub Alderney - which runs Aspers, Kitty Bingo, Lucky Pants Bingo, Lucky VIP, Magical Vegas, Regal Wins and Spin and Win not only received a hefty fine, but a warning to comply with the law or face further repercussions. Examples of the KYC SOF failings include a customer being allowed to lose more than £43K in one month despite alarming problem gambling signs. The customer had used four different funding sources in one day and had even reversed a withdrawal request of £133,873! Since this, legislation has been changed to prevent UK customers reversing withdrawals. The change came around the same time as gambling with credit cards was banned.
A second customer lost £40,500 in one month and during this period, the operator had only sent two safer gambling messages. A third customer lost £39K and only received the one safer gambling message. Anti-money laundering failings included a customer that was able to deposit £50K before being asked for SOF evidence. Another deposited £41,500 in one month without adding adequate SOF documents and a third customer was able to lose £53K in an eight-month period before SOF were requested, and then, the operator was only able to view property valuation of £233K to satisfy those legal requirements.
It's important to note that during the period of January 2019 to March 2020, Rank Group took over Daub Alderney (in October 2019), meaning a large chunk of those failings were committed before the acquisition, but Helen Venn, Commission Executive Director at the UKGC was quick to issue a waring to other operators, "This case was the result of planned compliance activity and every operator out there should be aware that we will continue to take firm action against those who fail to raise standards."
Ms Venn continued: "The Licensee's culpability, and the requisite penalty reflecting that culpability, cannot be affected by the fact that its shares have now passed from one set of investors to another. The Licensee does not escape or mitigate the consequences of its actions because its shares are sold."
Source: "Regulatory Action Against Daub Alderney". Gambling Commission. September 1, 2021.
Bingo Society News
Bingo Regulations & Compliance
Back to articles
Your feedback
Please enter your comment.
Your comment is added.
TinTinn
10/01/21, 08:10:31 AM
I'm always asked for identification when I register on new sites. I think it's a good idea not to let people cancel their withdrawals because they will just keep playing.