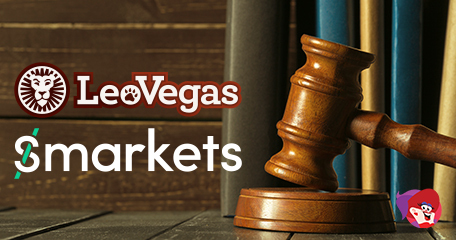 Don't Play By The Rules – Fine!
In the first two weeks of August, the UK Gambling Commission handed out almost £2m in fines to just two gambling operators, and the latest to join the (ever-growing) list of penalised operators is LeoVegas and Smarkets.
On August 3rd, LeoVegas was ordered to pay a £1.32 million penalty for social responsibility and anti-money laundering failures. The operator who runs LeoVegas, Slot Boss, Pink Casino, Bet UK and 21.co.uk has also received a written waring and is required to undergo an audit to ensure they are putting in anti-money laundering and social responsibility policies with immediate effect. The list of failures included:
Setting spend triggers significantly higher than the average customer spend with no explanation
Instead of a cool-off period kicking in at 45-minutes, the operator set this to 6-hours and explained this was the point at which harm would occur
Not interacting with customers showing signs of harm, and by doings so going against their own policies
Not sufficiently taking into account the Commission's 2019 guidance on customer interaction.
Anti-money laundering failures included:
Anti-money laundering review triggers being set too high and this effectively made them unrealistic to manage for money laundering and terrorist financing risks
Relying heavily on inadequate information regarding how much a customer was able to spend based on income or wealth (a failure in KYC/SOF).
Allowing through inappropriate controls, significant gambling to take place within a short space of time without fully knowing the customers financial situation
Leanne Oxley, Gambling Commission Director of Enforcement and Intelligence, said: "We identified this through focused compliance activity and we will continue to take action against other operators if they do not learn the lessons our enforcement work is providing. This case is a further example of operators failing to protect customers and failing to be alive to money laundering risks within their business."
A Six-Figure Sum Penalty
An investigation carried out by the UK Gambling Commission into Smarkets (Malta) Limited, revealed a series of anti-money laundering failures and social responsibility failings, and as a result they have been ordered to pay a £630K penalty. Failings led to customers being able to gamble without any adequate Source of Funds (SOF) checks being carried out, and without any interaction with those customers displaying a risk of harm.
As with LeoVegas, the company has received a formal warning and will undergo an audit. Examples of failings include a customer being able to deposit £395K in just a four month period without appropriate SOF checks. Another example was when a customer's banking showed they transferred significant amounts of funds between bank accounts without any scrutiny of SOF checks.
Sarah Gardner, Commission Deputy CEO, said: "This case was identified through compliance checks and once again highlights how we will take action against gambling operators who fail their customers. Our investigation into Smarkets unearthed a variety of failures where customers were put at risk of gambling harm. It was obvious that poor systems and processes were in place which contributed to these breaches, driven by the company's failure to effectively implement its policies and controls."
Source: "Smarkets Handed Six-Figure Fine By Gambling Commission". Gambling Commission. August 11, 2022.
General Gambling News
Back to articles
Your feedback
Please enter your comment.
Your comment is added.
lollipops321 08/17/22, 10:08:54 AM
It's ok telling us to have limits in place when operators are not following the rules themselves. If they had all those policies in place I'm sure most of the people...
It's ok telling us to have limits in place when operators are not following the rules themselves. If they had all those policies in place I'm sure most of the people who were able to gamble big money wouldn't have been able to.
Show more