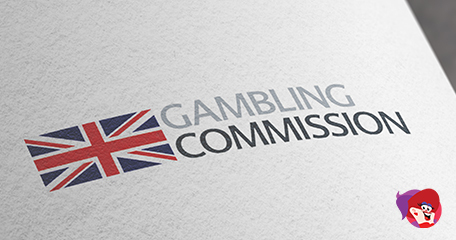 Plenty of Room for Improvement for 888
888 UK Limited, which operates 78 websites including 888 Bingo, has received a hefty penalty package of £9.4m from the UK Gambling Commission (UKGC) for failings in social responsibility and money laundering practices, and it's not the first time they've received a fine of this magnitude. In 2017, the operator paid £7.8m for failing to protect vulnerable customers; some 7,000 who had chosen to self-exclude, could still access accounts where £3.5million was deposited despite exclusion tools being in place.
The latest multi-million-pound fine comes less than a week after Bet Victor was ordered to pay £2m for breach of its gambling license. Investigations were carried out into 888 UK Limited and the results revealed numerous failings:
Not identifying a player at risk of harm until £40K had been deposited.
No customer interaction with an individual who had lost £37K in six-weeks.
Giving an NHS worker on £1,400 a month a £1,300 deposit cap.
Not taking multiple accounts into consideration. One customer had 11 accounts, 1 had deposit restrictions but the other 10 didn't.
Allowing one customer to spend £65,835 in just 5 months without SOF checks being carried out.
Accepting word of mouth from customers in relation to earnings instead of requesting hard evidence.
Andrew Rhodes, Gambling Commission Chief Executive, said: "The circumstances of the last enforcement action may be different but both cases involve failing consumers – and this is something that is not acceptable. Today's fine is one of our largest to date, and all should be clear that if there is a repeat of the failures at 888 then we have to seriously consider the suitability of the operator to uphold the licensing objectives and keep gambling safe and crime-free.
Rhodes continued: "Consumers in Britain deserve to know that when they gamble, they are participating in a leisure activity where operators play their part in keeping them safe and are carrying out checks to ensure money is crime-free."
On the same day we received news of the penalty package from the UKGC, 888 Holdings Plc released a statement accepting the findings of the UK regulatory body, however…
…they insisted they took swift action to improve their policies back in October 2020. To ensure these failings never happen again, 888 have implemented new actions including:
Additional customer source of funds checks and loss limits.
By reducing the thresholds in Observer, 888's in-house developed customer behaviour monitoring technology, that trigger alerts and customer interactions. This will kick-in much sooner than previously.
Investing in safer gambling and its compliance team by providing additional training for relevant employees.
By strengthening policies to identify money laundering risks.
Itai Pazner, CEO of the Group responded to the penalty with the following statement: "We recognise our responsibility to make gambling safer and regret that previous implementation of our processes failed to meet required standards in the UK. We accept the findings of the UKGC's investigation of some of 888's former policies and procedures and have taken immediate appropriate action to improve and address the failings.
Over recent years we have made significant investments in safer gambling, including more than doubling the size of our compliance team since 2019. We will continue to work closely with the UKGC, our peers and other stakeholders to drive continuous improvement in the industry. We continue to prioritise safer gambling by investing in technologyas a force for good, giving customers transparency about their activity and using sophisticated AI to detect and block harmful play.
We know that our work in this area must be ongoing and we remain committed to continuing investment in meeting our safer gambling objectives."
Source: "£9.4m Fine for Online Operator 888". Gambling Commission. March 1, 2022.
Bingo Society News
Back to articles
Your feedback
Please enter your comment.
Your comment is added.
HangingAround
03/07/22, 10:03:29 AM
I think it will be strike 3 and you're out for 888. Having 1 fine is bad enough, but two! Let's hope they don't get a third!