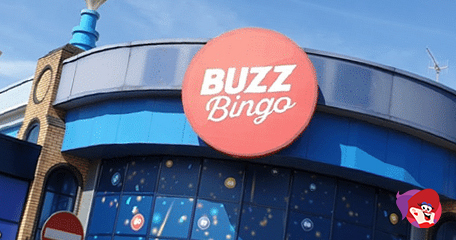 One Night Many Won't Forget in a Hurry!
On the day bingo re-opened its doors, nine lucky Brits took home way more than they could have ever expected, all thank to a nationwide bingo jackpot game. May 17th will be the date many will remember for years to come, but only nine will be able to say they scooped £50K each by playing bingo! The National Bingo Game is still very much part and parcel of land-based bingo, with a guaranteed prize per club as well as a three-tiered jackpot system. The quicker you call house, the more money you could potentially win!
The game offers participating clubs and players the opportunity to win life-changing cash only unlike regular bingo games, there is no sharing of the jackpots. The game is a 50-ball bingo full house only and should nobody manage to call within 24 numbers (or less), then only the full house prize (as stated in club) will be won. How do you win the jackpot(s)?
Claim in 24 calls or less and win £100 jackpot
Claim in 20 calls or less and win £1,000 jackpot
Claim in 16 calls or less and win £50,000 jackpot
And this is in addition to the in-club prize!
Amazing What Bingo Can Do
One of the winner's was a Gateshead woman who has been a regular at the Buzz Bingo branch in the Metro Centre for years, and she was one of three winners to bag a £50K jackpot on opening day. Wishing to stay anonymous, the northerner vowed to splash out on a lavish trip to Las Vegas for her and her best mate. When calling house, the entire bingo hall erupted into applause, and I suspect it was the same for the other six winners too!
Ronnie Hall, general manager at Buzz Bingo Metro Centre, said "We're thrilled to have our customers back in our club. On reopening day, it was clear that our regulars have missed us dearly, and that we've missed them too! It was amazing to watch our lucky winner bag herself the £50k prize. Everyone was cheering from their seats – it's such a special way to celebrate reopening after a long time apart."
It's not only Buzz Bingo clubs that take part in the National Bingo Game, but Mecca Bingo, Apollo Bingo, Shipleys, Club 3000 and more. Tickets will set you back £1 for 2 or £2 for 5. It's estimated between 120 and 180 bingo clubs will be linked up for the game, only don't let that put you off as each of those clubs is guaranteed a full house prize. Should a jackpot be called in each club, it will never be shared!
Here's a little fun fact for you…Catherine Zeta Jones, the glamorous Welsh wife of Michael Douglass, can thank bingo for her career after she revealed her dad won big money for her theatre school tuition by playing bingo! And another fact…the biggest bingo win ever was on 23rd March 2008, when Soraya Lowell from Motherwell, North Lanarkshire, scooped £1,167,795, while playing The National Game at Club 3000 in Coatbridge.
Source: "North-East Woman Bags £50,000 in Bingo Game on Reopening Day". The Northern Echo. May 28, 2021.
Bingo Society News
Back to articles
Your feedback
Please enter your comment.
Your comment is added.
Member's Feedback (1)
bridgetjones
05/31/21, 07:05:54 AM
Wow! What an amazing win! I'm lucky if I win a line! Just goes to show if your luck is in, it's in!