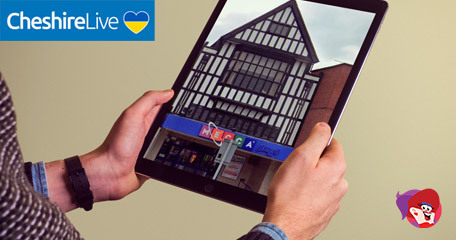 51-Year Old Bingo Veteran Behind Petition!
It's always sad when we learn of bingo venue closures, especially when there are no other options for the bingo loving communities, and one of those community bingo clubs earmarked for closure is Chester's Mecca Bingo, and it's safe to say nobody is happy about it!
Mecca Bingo confirmed this week that they have been in talks with staff in relation to redundancies, but they are not prepared to make an announcement until all discussions and options had been put on the table. This came as a great shock to the locals who instantly leapt into action to stop the club from closing!
The People Have Spoken
A petition was set up on behalf of Shaz Western who has been playing bingo at Chester's Mecca Bingo since 1972! Her friend Joan said it's an important and vital activity for people like Shaz who enjoy getting out to socialise and have some fun. With the club closed, where will the go?
In the introduction to the petition, Shaz Western writes: "Personally I don't go to Mecca. However an old friend posted today about Mecca Bingo in Chester closing. After reading Joan's post, then speaking to Joan, it became very apparent that this was a very needed outlet for many…
…it's an outlet for lots. Joan asked me to post it for her bless her on groups as she feels very strongly about the bingo hall as it's a place where she can go and feel worry-free #apartfromwantingjust1Number. Being poorly herself, bingo is what lots of us look forward too so I've never done this before however let's get as many signatures as we can. And save their bingo, their warm hub, their socialising, their something to look forward too. Joan has been going Mecca since 1972."
To date there are more than 70 signatures, but with soaring energy costs, the likelihood of 70 signatures being enough, is slim. Locals have voiced their disgust at the "possible" closure on Facebook with more than 700 commentors saying they would miss Mecca Bingo if they were to stop operating in the town.
One commentor on Facebook, Cath Cain said: "Omg! my mum's favourite place to go especially when she wasn't in good health."
Phil Dutton added: "Worked here years ago. An amazing old building if you get to see some of the rare back of house bits and a real public service to some folk who want somewhere affordable to hang out play and eat. Even classed as a public service only closed on Christmas day. This might not seem it to a lot of people but that will be a real loss to some folk in Chester. Sad to see my home town just closing down."
Mecca Bingo's operations director John Dyson told Cheshire Live: "Regrettably, proposals to close our Chester club are being discussed. We are currently in consultation with our team and will be making an announcement once those conversations are complete."
Source: "'Save our bingo!' Petition launched To Stop Closure of Mecca Bingo in Chester". Cheshire Live. January 19, 2023.
General Bingo News
Back to articles
Your feedback
Please enter your comment.
Your comment is added.