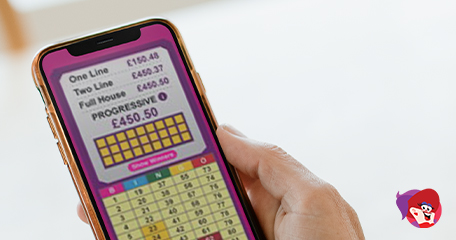 Recognise the Signs and Know What to Do!
Are gambling problems affecting you or those closest to you? Not sure where to turn? There are many ways to get help but recognising that you or someone your love has a problem, can be hard. As we approach Safer Gambling Week 2021, we wanted to highlight the importance of safer gambling and it all starts with a questionnaire.
Q: Do you gamble to blow off steam or relieve tension?
Q: Do you lose track of time when gambling?
Q: Does gambling give you a purpose in life?
Q: When you lose, do you continue to gamble?
Q: Do you spend more than you can afford?
Q: Do you find yourself cancelling commitments to gamble?
Q: Do you feel guilty when you lose?
Q: Do you try to win back the money you've lost?
Q: Do you gamble with money that should be used for something else?
Q: Does gambling leave you short of money?
If you've answered mainly yes to those questions, you need help. If you feel bad from gambling, you probably already recognise you have a problem. If you want to make a change, there are things you can do, first being to get specialist advice from a trained advisor for free. GamCare offers confidential support around the clock via telephone or live chat.
Stop, Think and Act
What can you do to help yourself? Think about changing your routine. One small change to your gambling behaviour can make a big difference and if you want to stop gambling or reduce the time you spend on playing bingo, slots or placing bets, you can occupy your time by focusing your mind on something else, such as playing a sport, going to the gym, doing odd jobs around the home, going for a walk, taking up gardening, enrol in a course, volunteer, make new friends or take up a new hobby.
Set yourself targets, just as someone who is dieting would do – at a certain weight-loss level they would treat themselves to something delicious, so when you have not gambled for a week/month or saved a set amount of money each month that would usually be spent on gambling, reward yourself with a day out, a family feast or a movie night.
Change your mindset. There are many misconceptions when it comes to gambling, most of which can encourage you to gamble more. You won't get closer to a win just because you lost a few times in a row. Did you know that? Each round is a new round, whether that be a bingo ticket purchase, a roulette bet or a slot machine spin, and the game doesn't care about the outcome of the last round. The chances of winning are always the same. Remember, you are likely to lose more money than you will win, the longer you play.
Helpful tools are offered at all online gambling websites, tools to help you stay in control of your gambling. If you feel you are playing too much, you can set various features in motion to stop that urge to continue.
Deposit limits per day, week or month ensure you never spend more than you've locked in place.
Stake limits will be locked at a set level per bet. If you apply a 50p limit, you won't be able to spend more than this per game/spin/bet.
Loss limit – once you hit that limit, you won't be able to play any more.
Time limits will remind you of how long you have been playing with an encouragement to log off.
Game freeze gives you more control over the games you play. Spending too much on the slots? Freeze that game.
Cool off allows you to temporarily exclude yourself for a period of 24-hours to 6 months.
Self-exclusion can be implemented indefinitely.
Bingo Society News
Back to articles
Your feedback
Please enter your comment.
Your comment is added.
TinTinn
10/27/21, 08:10:02 AM
Lots of helpful advice there. It's easy to lose track of time playing bingo. I get caught up in the chatter and forget how long I've bene playing. I think the time...
Lots of helpful advice there. It's easy to lose track of time playing bingo. I get caught up in the chatter and forget how long I've bene playing. I think the time limit is a good one for me personally.
Show more