Paysafecard Bingo Sites
Paysafecard - A prepaid payment service 💳 (physical or virtual card). Fast & convenient online bingo deposits. Available globally. iOS and Android apps 📱
Online bingo sites accepting Paysafecard for quick and secure deposits!
What is Paysafecard? It's a prepaid card (physical or virtual) available in many countries across the world, and that's why it has become a go-to option for online bingo.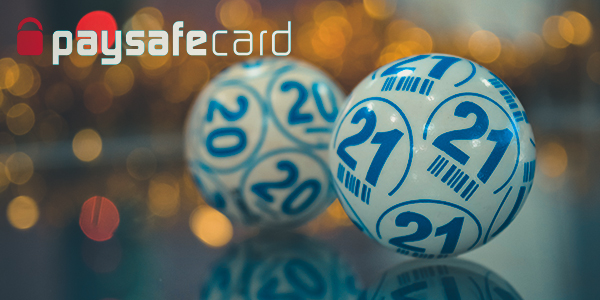 About Paysafecard
Created by the company Paysafe Group, Paysafecard is one of the most innovative and convenient solutions to use for safe transactions. Paysafe Group is one of the most reliable European companies, based in Vienna, which was formerly known as Moneybookers . This powerful company came up with the concept behind this solution over two decades ago. The company launched the solution in 2000, therefore, it is, indeed, a payment method you can trust, since it has been processing payments for over 20 years.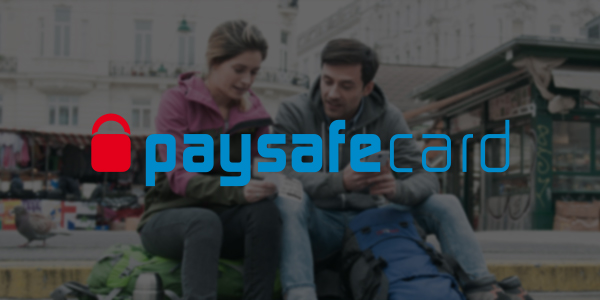 Even though Moneybookers rebranded to Paysafe Group in 2015, its objectives and principles remained the same. The company is also behind two other insanely popular payment methods in the online gambling industry, Neteller and Skrill. These are eWallets, but Paysafecard is not. What is Paysafecard, actually?
As mentioned, it is a prepaid card that has evolved since its launch, and today, it offers other services. It is a prepaid card that allows you to make instant transactions online without revealing too much information about yourself or your banking situation. As such, it is perfect for those players who wish to share with the online bingo site as little as possible, especially avoid sharing credit card or bank account details.
But Paysafecard's reach goes far beyond the online gambling industry. It was actually designed with the purpose to make online shopping as effortless and as secure as possible way back when it was launched. In the lack of other convenient payment methods, it proved to be quite useful for those who wish to shop online, even if they didn't have a bank account or a credit card.
That's how the solution gained a superb reputation all across Europe, and the license by the Financial Conduct Authority only strengthened its position as a leading payment solution. When it received EU funding, it managed to become so much more.
Today, not only can you use it as a prepaid card, but you can also create an online account to have an insight into your spending. In collaboration with MasterCard, Paysafe Group launched the Paysafecard Mastercard, the reloadable card. And while these cards can be purchased both online and offline, there's one card that can only be purchased on the internet and never at land-based stores, MyPaysafecard. The company extended the solution with UKash, another excellent solution they acquired, and launched innovative solutions, perfectly suited for the online gambling industry.
Getting Started 
Since it is mainly used as a prepaid card across online bingo sites, you should know how to purchase the card in order to use it to fund your online bingo experience.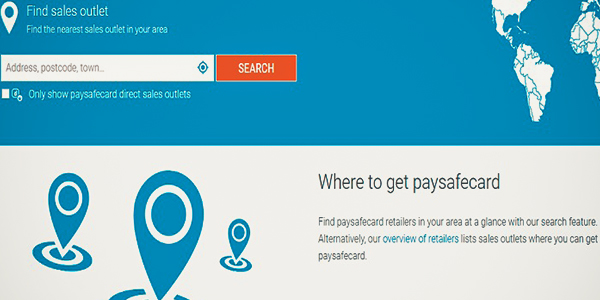 First of all, you should know that you'll need to go to an authorized shop in order to purchase the card, called a PayPoint outlet. Considering the solution is available in over 40 countries across the globe, you'll get over 650,000 outlets, PayPoint stores and gas stations where you can purchase your prepaid card. If uncertain about their locations, just visit Paysafecard's official website and locate the "Find sales outlet" tool. Type your town, postcode and address, and the tool will generate a list of outlets in your vicinity which you can visit to purchase the card. Or, as mentioned, you can always purchase your card online, at retail online platforms.
Now, once you've found the nearest outlet or platform, you should decide on the denomination. Depending on your country of origin, you can purchase the card in different currencies. If, say, you're a player from the UK, you can purchase the card for £10, £25, £40, £50, £75, and £100. If you visit a PayPoint, you can purchase it in the following additional denominations £125, £150 or £175.
To use MyPaysafecard, you would need to create an account. You would need to create a username and password and enter your name, email and address in order to access the account. Each time you want to use the card, you'd need to log in. To fund your card, you can use a credit card, a bank transfer or the regular Paysafecard card. When it comes to the MasterCard, it is issued by the standard financial institutions in charge to issue MasterCard cards. Therefore, just find any and you'll get issued with your card. You can use this type of card across both land-based and online locations where MasterCard is accepted.
Regardless of the card type you choose to use, you should know that upon purchase, you'll receive a 16-digit PIN code. Keep that code safe as you will need it every time you wish to make a deposit at an online bingo site or some of the other thousands of shops where this solution is accepted.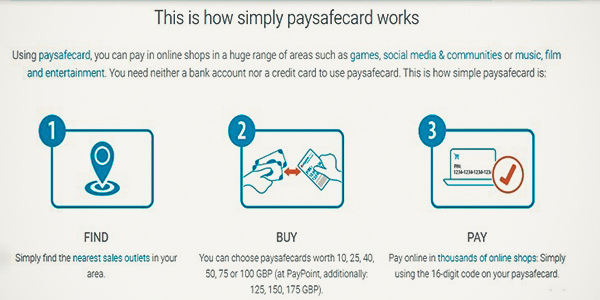 How to Deposit at Online Bingo Sites with Paysafecard?
Once you've obtained your preferred card, you'll need to look for an online bingo site that accepts it. This would be an extremely easy task since plenty of bingo sites accept it. Choose one, click on the Sign Up button and register your account by providing the site with the necessary details about yourself. When your account is ready, you'll be ready to make your first deposit.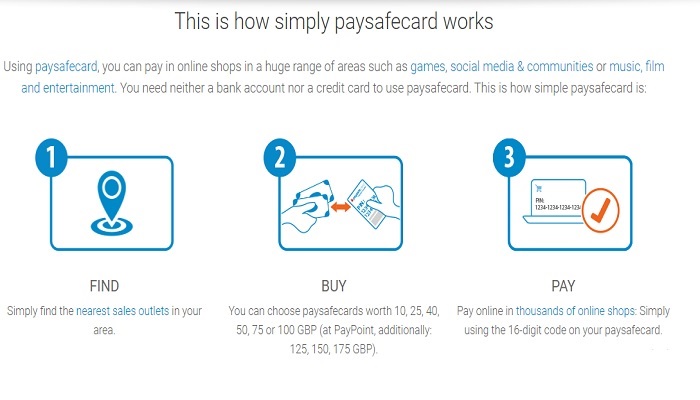 To fund your online bingo account with a regular Paysafecard card:
Log into your online bingo account and head to the Cashier section.
Find Paysafecard's logo and click or tap on it.
In the designated field, enter the 16-digit PIN code you received when you purchased your card.
Confirm your transaction, and watch the money arrive on your bingo account balance instantaneously.
If you're using the MasterCard, you'll see that you'll know the steps already. You'll need to enter all the necessary card details, hence, the card number, its expiry date and your name as the cardholder. You'll also need to specify how much you'd like to deposit and confirm the transaction. The process is similar to the one when depositing with a credit or a debit card.
With MyPaysafecard, you'd have to log in to your account first, by entering the username and password you created. Enter the amount you wish to deposit and confirm.
Can I Cashout Using Paysafecard?
Considering that it is a prepaid card, Paysafecard is was not an option for withdrawals until the launch of My Paysafecard. Availability will depend on where you're located. Some operators still do not allow withdrawal requests using this method while others do. Check out the cashier to confirm.
When this banking method is not available, an alternative must be selected.
Fees
Ah, the subject of fees. Yes, of course, you will be subject to a series of charges. We cannot escape it.
Paysafecard fees include:
Monthly Administration
Balance Update
PIN Refund
Ticket Cancellation
See the most current version of the T&C's for a summary of fees.
Allowed Countries and Languages
Paysafecard, as mentioned, is rooted in Vienna, so Germany is on the list of allowed countries. However, so are many other European countries like the Netherlands, Sweden, Greece, France, Slovakia, Switzerland and the Czech Republic.
The best thing is, the solution also went global, and is therefore accepted in Mexico, Canada, the US, among other countries. As such, each language is supported within the corresponding region.
Please note: Not all Paysafecard services are available in all countries.
Currencies Available
Considering it is a solution catering to users in over 40 countries, it should come as no surprise that Paysafecard is available in many currencies.
Among them, we can mention the euro, Australian dollar, Czech koruna, Mexican peso, US dollar, Swiss franc, British pound sterling, New Zealand dollar, Canadian dollar and Swedish krona.
While you may pay in various currencies, a conversion fee will apply to purchases outside of your selected currency.
Helpful Links:
Showing results for Virginia, United States
Paysafecard Bingo Sites FAQs
Can I use Paysafecard via my mobile device?
Sure. Not only can you use it via any web browser, but you can download its app available for both Android and iOS devices, from Google Play Store and Apple Store, respectively.
Do I get access to a Customer Support service if I decide to use it?
Yes. Paysafecard prides itself for providing a renowned Customer Support service, available 24/7 via the on-site contact form, the hotline or the email address.
Do special bonuses exist across online bingo sites for playing with this prepaid card?
As a matter of fact, when you explore online bingo sites, you will find plenty that offer their players special bonuses if they make a deposit with the prepaid card. The bonus offer can differ from site to site, however, it is usually a Bonus Match or a Reload Bonus for Paysafecard depositors.
What is the biggest downside when using this prepaid card?
The most obvious disadvantage is the fact that it cannot be used for withdrawals. That, and the fees which apply. These fees are not enormous, but they do apply, and some players prefer playing with fee-free solutions.
Are transactions with it reversible?
No. Transactions with this prepaid card are irreversible. So once you confirm the transaction, you cannot cancel it. You could ask for a refund at the online bingo site, but there's no guarantee that you could get your money back.
Join and start earning awards
You will immediately get full access to our online bingo forum/chat plus receive our newsletter with news & exclusive bonuses every month.
Join instantly with your social account