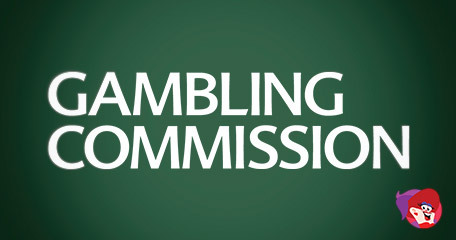 Gambling Commission Fine Stands!
Cast your minds back to September of 2021, the month in which the UK Gambling Commission (UKGC) handed a massive £5.8m fine to Daub Alderney for multiple social responsibility and anti-money laundering failures, and now some 15-months later, a court has rejected their appeal and ruled in favour of the UKGC!
So, what happened?
Daub Alderney which runs aspers, Kitty Bingo, Lucky Pants Bingo, Lucky VIP, Magical Vegas, Regal Wins plus Spin and Win, also received a formal warning for the failures which occurred between January 2019 and March 2020. Only, instead of accepting the fine and admitting they could and should have done better, as many other operators have done, Daub decided to appeal the fine by taking it to court.
Facts And Failures
Judge Findlay presiding over the case heard how one customer was allowed to lose £43,410 in four months despite displaying problem gambling harm signals, such as using four different cards in one day and reversing a £133,873 withdrawal! Another instance saw a second customer lose £40,500 within a month and during this time only two safer gambling "pop-ups" were sent. In just 16 weeks, a third customer lost £39K and received jut one safer gambling pop up.
At the time of the fine, Helen Venn, Commission Executive Director, warned operators that they will take action where necessary: "This case was the result of planned compliance activity and every operator out there should be aware that we will continue to take firm action against those who fail to raise standards."
Anti-money laundering failings included:
Deposits totalling £50K were made by one customer before Daub Alderney sought source of funds (SOF) evidence
Another customer credited their account with £41,500 in just one month without supplying adequate SOF documentation
In an 8-month period, one customer lost £53K but the only SOF evidence that was acquired by the operator was "evidence" that the customer lived in a £233K property.
But following a hearing Judge Findlay dismissed the appeal and stated the financial penalty was a "fair and reasonable regulatory response."
She said: "I find that there were serious breaches which were similar to the breaches for which a substantial financial penalty was imposed in 2018 and there are no new facts which persuade me that the decision was wrong. I find that the (Commission Regulatory) Panel did not err in law and complied with its statutory obligations."
Sarah Gardner, Commission Deputy CEO, said: "We welcome the First-Tier Tribunal's decision to dismiss this appeal. We do not take the decision to fine gambling companies lightly but we will always take firm, decisive action against operators who fail to follow rules aimed at making gambling safe and free from crime."
Source: "Commission Wins Daub Alderney Fine Appeal". Gambling Commission. December 13, 2022.
General Gambling News
Back to articles
Your feedback
Please enter your comment.
Your comment is added.
bridgetjones
12/29/22, 12:12:44 PM
here was no way daub would win that appeal! The punishment was fair in respect to what they failed to comply with! Rules are rules unfortunately. If the court reversed...
here was no way daub would win that appeal! The punishment was fair in respect to what they failed to comply with! Rules are rules unfortunately. If the court reversed it that would allow operators to continue to flout the rules. Suppose it gave them an extra year to pay it.
Show more