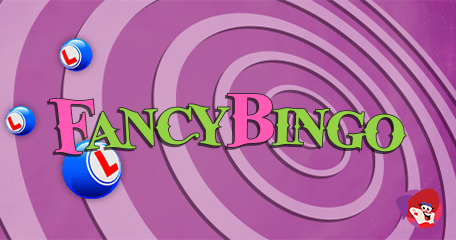 Dab and Grab Prizes Every 20-Minutes for 48-Hours
Did you know two whole days of no deposit bingo is waiting to welcome you over at Fancy Bingo? If you didn't, you do now! Claiming is as simple as filling in the registration form and heading to the special "bingo academy" room where free bingo games commence every 20-minutes. This newbie room is designed to be a place where new players can ease themselves in gently, and without having to compete for the prizes against seasoned bingo players.
Whether you're new to online bingo or have been playing for years, Fancy Bingo welcome you to play in as many free bingo games (in a 48-hour period) as you like, but only once that registration form has been completed. The bingo academy is a place where you can learn all about bingo games while dabbing to win real money prizes. Friendly chat hosts will be there to help you navigate the site all while hosting chat games and quizzes.
Lots of Freebies and Real Money Prizes
You'll get an understanding of the bingo lingo in no time and if you're lucky, you may even scoop one of the many one-line, two-line and full house prizes! The room is open 24-hours a day and there is absolutely no deposit required. Love free bingo? As soon as you credit your account for the first time, more free bingo rooms become available to you plus you get a further 3-day access to the bingo academy too, here's how…
…as soon as you make a deposit of at least £10 you will receive a bingo bonus of £30 along with 30 bonus spins on the juicy Fruit Blast video slot. This is what's called a sign-up bonus. Once claimed, even more promotions and free offers appear, including the Friday night special worth £5K! From 7pm to 11pm every week, top-of-the-hour games guarantee to pay £1K in cash with no wagering requirements. Better still, everyone who takes part has the same chance to win and the tickets are free! Taking part will cost you nothing!
Every time you play bingo and every spin of the reels will generate coins and coins can then be spent in the exclusive bingo shop. Head to the bingo bonus aisles any time of the day or night to exchange coins for bingo ticket bundles, games bonuses, bingo bonuses or real money! Other Fancy Bingo highlights include:
Tickety Boo: Play for a share of the £3K jackpot every Saturday at 10pm. One-line winner walks away with £650; the two-line winner gets £850 while the full house winner scoops £1,500!
The Mad Man Money: Win up to £1K every Thursday at 9:30pm.
Legs Eleven: Wednesday at 9pm there's a £500 prize pool to be won with prizes for 1TG and 2TG players.
Flight or Fancy: Win up to £600 every Monday at 9:30pm in these 5-line bingo games.
Bingo Promotions & Bonuses
Back to articles
Your feedback
Please enter your comment.
Your comment is added.
Member's Feedback (1)
lollipops321 04/24/22, 12:04:24 PM
More promotions are available but you'll need to log in to view them. Click the offers tab or the envelope in the main lobby to see what's currently on offer.