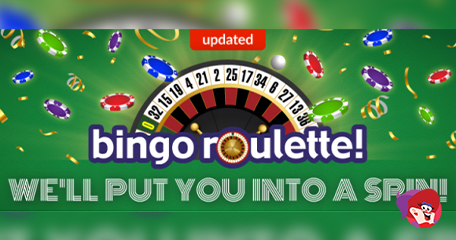 The Countdown is (Back!) On!
Last week we published information from Tombola regarding their upcoming I'm A Celebrity Get Me Out of Here promotions, but there was an error – a big error. You can forgive them for getting the info out in haste what with them being super excited to tell the public, but it's no consolation for those of us who were searching for promotions and freebies that weren't there.
Are My Eyes Deceiving Me?
The teaser email listed promotions that would be running right from the first night – the 15th of November with big money link games featured each night too, but since myself and many others have taken to chat, the teaser email has been amended and so too have the promos. I'm A Celebrity didn't go live on the 15th, but it is scheduled to air live on Sunday 21st, this means all I'm A Celeb related specials and freebies will not go live until this date.
On Thursday, the 'Bugs Match' tab appeared on the Tombola mobile app only for it to go blank once pressed. The date listed was the 15th, and as it was the 18th, we instantly knew there was an issue. Chat moderators failed to see the tab, but the players did. As soon as we mentioned it, it vanished! An apology came soon after with them blaming the bugs and critters for being too eager.
What Else is Happening?
In other Tombola bingo news, Bingo Roulette has had a makeover and not everyone is happy about it! The layout is now what you could call 'classic' with customisable options. You can choose to view the table in green or in red and black, the wheel comes in a choice of three colours with a full or quarter view. Chip colours remain the same – red, green, blue, and purple, however, the purple and blue look almost identical, or they did on the day of launch.
Disgruntled players have voiced their lack of enthusiasm in chat with scores of players vowing never to play it again. A bit drastic if you ask me, but less players means more chances to win for those of us who do play it! And it looks like they're sticking to their guns because player numbers are visibly down. Off-peak hours you would see 60+ players easy, now that number is an average of 40.
On Instagram? If you head on over and follow Tombola before 11pm on Saturday, you could win yourself some amazing I'm A Celeb merchandise. This includes Giovanna Fletcher's 2020 official top – signed by the winner herself, a Mo Farah signed lunch box, Shane Ritchie's signed sweat band (ew!) plus tops signed by other contestants such as Russell, Hollie, Vernon, and AJ!
General Bingo News
Back to articles
Your feedback
Please enter your comment.
Your comment is added.
Member's Feedback (1)
lollipops321 11/22/21, 07:11:21 AM
Thought I was going mad. I played £1 on Arcade and there was no draw. They really should have proof-read the teaser email before sending it out.