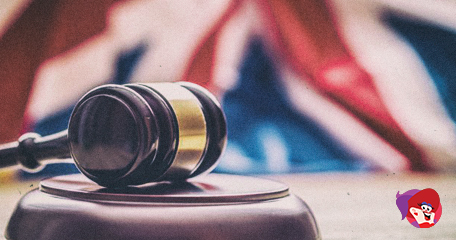 Third UKGC Fine for January 2022
Bingo news just in! The UK Gambling Commission has imposed yet another hefty fine after an investigation revealed "significant social responsibility and anti-money laundering failures" with a popular online casino operator. Genesis Global came to the attention of the gambling regulatory body in July 2020 when a number of "compliance issues" were discovered and as a result, their gambling license was suspended for an interim period.
Soon after the suspension was enforced, the operator implemented many changes to ensure they were complying with the gambling rules. Within 3-months, the suspension was lifted, and they were able to operate as normal but only after regulatory enquiries noted multiple positive changes. This had no impact on the investigation, and this continued as normal.
To date, a total of 14 online casinos falls under the Genesis Global umbrella including Casino Cruise, Sloty, VegasHero and Kassu. The long-standing company was established in 2014 in Malta and have become popular for their wide choice of casino games and on-going promotions. That being said, the UK Gambling Commission discovered a number of failures, and it was this that led to them being handed a fine of £3.8m.
Hey Big Spender
The first (or many) failures uncovered related to an NHS nurse who on just a £30K salary, managed to blow £245K in just a 3-month period! Genesis Global failed to interact with the known NHS nurse or another customer who spent £197K over 6-months before closing her account and opening a new one with a £200 deposit on that same day. Another customer managed to lose £234K in just a 6-week period and again, no interaction from the company on this instance either.
Anti-money laundering failures included one customer who as able to spend £209K before Genesis requested any source of funds evidence. The operator didn't get to 'know your customer' instead, assumed the customer was on a salary of £111K after stating their occupation was a 'director' of a London-based company. Checks were later carried out and revealed the company listed was actually dormant.
Another example of anti-money laundering came when it was revealed a customer had deposited £1.3million and lost £600K of it before source of funds were requested. The gambling was allowed to continue despite the bank statements showing their finances were "clearly not enough to support the level of gambling."
Another instance was of a customer who was able to lose £107K before contact was made by Genesis. The customer revealed to the operator they were being financially supported by their parents who owned a factory. Bank statements later revealed no source of income, only transactions with other gambling companies.
Helen Venn, Commission Executive Director, said: "All gambling businesses should pay very close attention to this case. The Commission will use all tools at its disposal to ensure consumer safety and that extends to stopping a business from actually operating. Failing to follow rules aimed at keeping gambling safe and crime-free will never be a viable business option for gambling businesses in Britain."
Source: "Genesis Global Receives 33.8m Fine and Additional License Requirements". SBC News. January 27, 2022.
General Gambling News
Back to articles
Your feedback
Please enter your comment.
Your comment is added.
Member's Feedback (1)
bridgetjones
01/28/22, 12:01:31 PM
If someone only earn £30K in a year and spend nearly quarter-of-a-million in just a few weeks, surely alarm bells should have been ringing! That's insane!