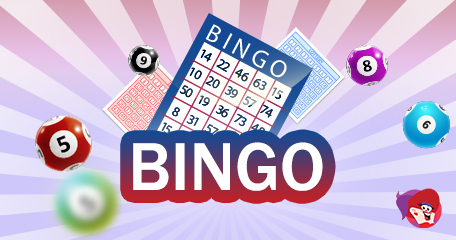 As hobbies go, bingo is pretty popular and there are many ways of playing; on the go via mobile apps and via desktop computers. Regardless of how we choose to daub our numbers, the only way we can win is if luck is on our side, but, according to some, you only win bingo if you're chosen – if you're a regular player or someone who spends shedloads of cash.
"Share the cash out!", "she's won three times now, it's fixed!" and "only the regulars seem to win" are just a few of the messages I see on a regular basis in chat and not one of these is true and you want to know why? Here in the UK, we have one of the tightest regulated gambling markets there is and unless you're a pucker establishment, you won't be granted a gambling license.
The UK Gambling Commission don't just hand licenses out to any old Tom, Dick or Harry – operators must prove their worthiness and part of that process requires them to make use of an RNG which is more commonly known as a random number generator (but more on that later) plus there are policies and procedure to adhere to and only the very best will be authorised to offer bingo games to the masses.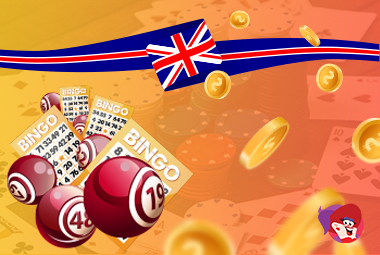 "This bingo site is fixed" – ah, that old chestnut. If a bingo site was fixed, how do you think they'd get away with it? Neither the chat moderators or support staff have control over who wins or loses – in fact nobody does as all gaming outcomes are determined via a random number generator, aka a software programme which is independently tested for fairness.
When you're playing bingo next, take a look at the foot of the welcome page and you'll find some small text which details the licensing details as well as an operating address – if you don't see this, the site is rogue!
1 – It's Rigged
I think I've covered this one already but because It's so wide-spread, I'll explain again. Usually, the people who post this message are simply hacked off because they haven't won. Bingo is a gamble whether you like it or not and there are no guarantees you're going to win – ever! The RNG's are unpredictable and are not repeated in any way and this is to ensure there are no patterns.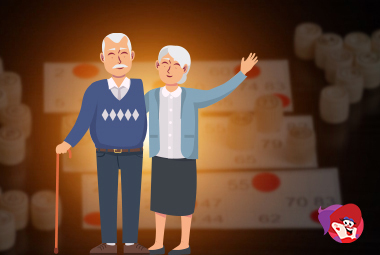 2 – Bingo is For Old People
Yes and no. Not so long-ago bingo was a game for the purple-rinse brigade who would venture out to socialise with their friends but nowadays, more and more younger people are playing, and this is thanks to technology such as mobile bingo. The average age of those playing bingo has fallen drastically from 52 to 30. In the period of 2018 to 2019, the biggest increase in the number of people playing online bingo was in the 35-44 age bracket.
3 – Bingo is So Anti-Social
Whether you're an extrovert or an introvert, bingo offers a social element which 90% of players enjoy. Sometimes you may find that the chat rooms are too busy or the tone of the chat is not exactly on point, so you have the option to take a step back and either close chat (if available) or simply ignore it, but the majority of people who play online or at land-based venue will engage in some sort of chat – and not just for the chat games where you can pick up additional bonuses.
4 – Your Details are Not Safe
This one usually comes from the older generations (boomers) who are technophobes – my mother being one of them. A few years ago, I bought her an iPad and despite showing her how to play bingo online, she still hasn't a clue. Only a few days ago I proceeded to show her how to buy something online, but she stopped me and said she didn't feel safe with her details being "published online". After an hour of explaining how internet security works, she went ahead with her online order and just like buying something, bingo operators take your details extremely seriously. The latest security measures come into force like a swarm of mosquitos as soon as you land on the welcome page and when it comes to banking, encryption technology is used to protect every element of your personal and financial information.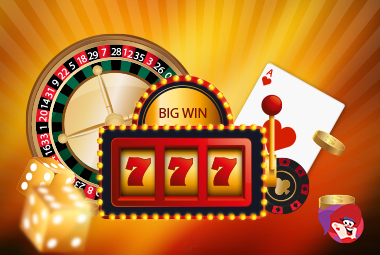 5 – There's a Strategy to Win Bingo
Wrong, wrong, wrong! One more time for the sceptic at the back – WRONG! There are numerous people online who will try to sell their 'proven theory' on how to win bingo and if you believe this, you'll believe anything. Strategies for casino games and progressive jackpot games have been circulating for years and they will continue to do so unless people sit up and stop paying these fools money. You can only win if you have bought a winning ticket – there's no other strategy involved…
…not unless you're superhuman and can head into the future (like Michael J Foxx) to take a peek at the bingo numbers before heading back to buy the winning ticket. Bingo is a game of luck but there are a few things you can do to tip the odds in your favour – playing at off-peak times is one of them.
There really are no fool-proof methods into playing bingo – it's a numbers game that has been around for centuries and in all that time have you heard of a bingo player winning on every single game? No, me neither. You win some or you lose some, that's a fact.
Back to articles
Your feedback
Please enter your comment.
Your comment is added.