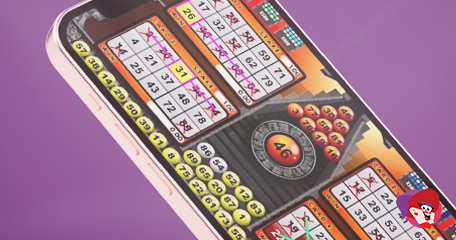 Smile for the Camera, You're About to Have a Close-Up!
Ready for your lesson in the strange practices of online bingo? Playing bingo (and games) online doesn't only involve a simple process of signing up and making a deposit, it involves a lot more than that as you're about to find out. Some of you may have come across them recently while others of you continue in ignorant bliss, but sooner or later, these little quirky practices will rear their head.
I See You!
Selfies is the slang term used to describe a self-portrait photo and if you're a social media user, you will have no doubt been a witness to many a doctored photo. I often joke to my sister that if she was to get kidnapped, nobody would recognise her from the photographs she posts! What's this got to do with bingo? A lot! Photographs are now becoming the norm and many operators are requesting users submit a photo to prove their identity!
But you could be anyone and a photo on its own is not exactly fool proof! I you've read our guide on KYC – getting to know your customer, you'll already know documents are required to verify you are who you say you are. Required by law, online bingo and casino brands must request this info to combat identity fraud, some wait until you meet a certain withdrawal threshold (Tombola), while others require it before you even start playing – we discovered this one when we put mFortune to the test!
Jumpman Gaming brands such as the new Balmy Bingo, have a form that not only requires you to upload documents such as a recent utility bill, passport/driver's license and an image of the payment method registered on the account (middle 8-digits covered), but a selfie too! You'll learn more about this in the guide to KYC link above.
Working 9-5
What's the other weird and wonderful practice of online bingo? Wanting to know your employment status! You what? Yep! This is actually a thing! Of the scores of operators out there, we will use Dragonfish as an example. New players who sign up are required to submit their occupation at the point of registration, if you fail to supply this info, you will not be able to proceed with the sign-up process and therefore unable to play. Once added, you will be sent an additional email to review your status, but if your chosen occupation was correct, you can disregard this email.
Why do operators want to know your job status? It's required by law once again and goes towards the overall process of affordability while reducing the chance of people falling victim to fraud. We have seen various stories in the press, a recent one reported on a receptionist who had embezzled a six-figure sum from her employer to gamble! She had resigned from her role when they learned of the £100K gambling theft!
How many of these did you know about? Let us know your thoughts below!
Bingo Society News
Back to articles
Your feedback
Please enter your comment.
Your comment is added.
Member's Feedback (1)
MadamMilly
07/26/21, 08:07:09 AM
I can understand wanting to know your job, and I have seen some that want to know how much you earn too! It's there to protect you at the end of the day.