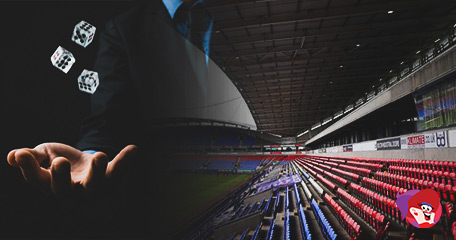 More of a Family-Friendly Football Experience
Bolton Wanderers, a popular English Football League (ELF) Championship team from Greater Manchester, have announced they will be cutting ties with all forms of gambling with immediate effect. Fans will no longer be able to place bets at the University of Bolton Stadium on match days (or any other day) and the club has vowed not to enter into any more commercial partnerships or sponsorships within the gambling sector. Previous sponsorships included Betfred (2017 to 2019 seasons) and Spin and Win (2016/2017 season).
Why the sudden change? The club has revealed it intends to support charities and organisations who provide help and support to those suffering from gambling addiction. Chairman Sharon Brittan said: "Problem gambling ruins lives, and we've taken this stance to show our support for those who are suffering from a betting addiction. Latest research shows that there are between 340,000 and 1.4 million adult gambling addicts in the UK and over 60,000 young people aged between 11 and 16 are addicted."
Brittan continued: "We as an industry must do more and through our work with Bolton Wanderers in the Community, Bolton Wanderers Football Club will support outreach programmes for those who experience gambling problems."
First Football Team of Many?
Should more football teams follow suit? Many have lobbied for change but to date, nothing has been done. In the Premier League alone, eight clubs have betting firms on their shirts with a further 17 with betting partners who advertise their products around the stadium, on training kits and on social media. In the EFL Championship, 10 of the 24 clubs feature gambling operators on their shirts as well as billboard advertising.
In June, Channel4 aired a documentary which led to the former Scottish Conservative leader Ruth Davidson calling for a "radical rethink" of the (gambling) industry's "parasitic" ties with sports, after it was revealed gambling logos made an appearance 700 times in one football match! Plus, the Euro 2020 tournament is being blamed for a huge spike in gambling problems!
Bolton Wanderers CEO, Neil Hart understands fans like to gamble, the majority of which do so responsibly, but as a family-friendly club, they want to "continue to provide this support" for the local community and supporters. Bolton Wanderers have recently teamed up with Bolton Council for a new initiative – Team Talk, a mental health project designed to offer a safe space for men to talk. This community-led project will be available to men over 18 years of age and will include coping mechanisms and peer-to-peer support in a relaxed and informal setting designed to promote better mental health.
"Gambling addictions can affect individuals' mental health, causing low self-esteem, stress, anxiety and depression. There's also a strong link between gambling problems and thoughts of suicide. If you have a mental health problem, you're more at risk of harmful gambling," Bolton Wanderers said.
Source: "'Problem Gambling Ruins Lives' – Bolton Wanderers Cuts Betting Ties on Matchdays". Manchester Evening News. September 24, 2021.
Bingo Society News
Back to articles
Your feedback
Please enter your comment.
Your comment is added.
Member's Feedback (1)
MadamMilly
09/28/21, 06:09:57 AM
They don't allow casino gambling ads on tv before the watershed, so why would they be allowed during the day when kids watch the matches? Worse still, the kids wear...
They don't allow casino gambling ads on tv before the watershed, so why would they be allowed during the day when kids watch the matches? Worse still, the kids wear kits with gambling logos on too! It's instilled in children from a young age due to football and its ties to gambling.
Show more