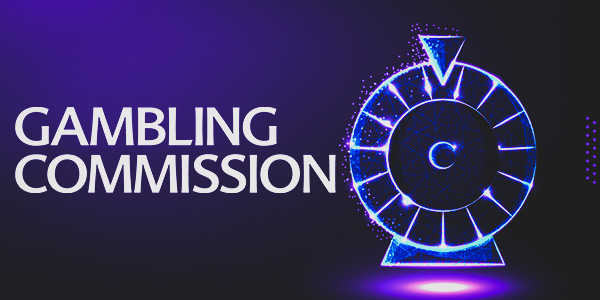 In February 2021, the Gambling Commission of Great Britain proposed a set of stringent measures aiming to strengthen the protection of consumers. These adjustments, which operators were obliged to implement by October 31, 2021, aim to make online games look safer by design. As a consequence, the UK market has seen some titles removed.
Are changes related to games design ordered by UKGC too rigorous?
Having in mind that consultation was done in cooperation with the public and players, there's some sort of balance and some compromises to make both sides satisfied, at least to certain extent. Still, it is yet to be seen how these modifications, such as the ban on auto-play, decreased spin speed, and others will affect overall player experience over the longer period.
Outright Ban on Some Key Features
By limiting the spin speed and halting features that increase the tempo of play or celebrate losses as wins, UKGC is positive that players will get much better control over their gambling habits. As slot games have the highest average per consumer, the main focus was put on this genre.
Here's the list of four common features which are completely halted starting October 31, 2021:
features that speed up play or give the illusion of control over the outcome (this includes options such as turbo, quick spin, and slam stop)
slot spin speeds faster than 2.5 seconds
auto-play - which can lead to players losing track of their play
sounds or imagery which give the illusion of a win when the return is, in fact, equal to, or below, a stake
In addition to these proposals, operators are obliged to clearly display the total losses or wins as well as the time played during any slot sessions. Furthermore, there's a permanent ban on reverse withdrawals, so punters will no longer be permitted to re-gamble the money they had previously required to cash out.
Moreover, operators are not allowed to offer functionality designed to enable consumers to play multiple slots at the same time. This includes, but is not limited to features such as the split-screen or multi-screen functionality. Plus, combining multiple slots titles in a way that facilitates simultaneous play is also prohibited.
Do Auto-Play and Reverse Withdrawal Have a Negative Impact on Players' Behaviour?
One of the biggest concerns regarding auto-play has to do with a lack of attention to the gaming session, which leads to players losing track of the play. Some of them find it difficult to stop playing, while the others play other games at the same time.
As for the reversed withdrawals, it tempts punters to continue gambling (so-called binge play), which is opposite from how a responsible approach should be. The same goes for discontinued features and options, as they all tend to create more gambling opportunities, without full transparency on losses and winnings.
Minister for Sports, Tourism, and Heritage Nigel Huddleston commented on the presented measures as follows:
"Today's steps will help curb the intensity of online gambling, introducing greater protections that will reduce the risk of gambling-related harm. I welcome the Gambling Commission's tough measures as we continue our comprehensive review of gambling laws to make sure they're fit for the digital age."
It's interesting to add that 65% of respondents agreed with this proposal to decrease the spin speed. Those against stress out that such a short timeframe is not sufficient for "emotional and physiological arousal outcomes of the previous bet to have subsided". Some operators indicated that a tiered approach would be a wise option, pointing out it should be determined based on the stake size (slower for higher bets).
Other Measures for Better Protection
This most recent measure is just one of the ways to intervene and secure a safe environment for consumers of online entertainment. The Gambling Commission of Great Britain is one of the most active regulators in the field of protection.
Just to remind, starting April 14, 2020, credit cards are no longer permitted for gambling. Also, the institution came up with more stringent measures regarding age and ID verification, so to prevent minors from accessing products are services that aren't suitable for their age.
Also, rules regarding irresponsible practices with "privileged customers" came into force on October 31, 2020. Before classifying a client as such, an operator needs to:
establish that spending is affordable and sustainable as part of the customer's leisure spend
assess whether there is evidence of gambling-related harm or heightened risk linked to vulnerability
ensure the licensee has up to date evidence relating to identity, occupation, and source of funds
continue to verify the information provided to them and conduct ongoing gambling harm checks on each individual to spot any signs of harm
Related to rules on remote customer interaction, the following risks were stressed out as priorities: significant losses in a very short time or over time in general as well as financial vulnerability. For that reason, the GC requires operators to be in charge of monitoring customers' behavior and reacting in case they spot risk of harm.
Closing Comments
There's still plenty of discussion on the introduced changes and chances are more of them will emerge over time. While on the surface these amendments do tend to minimize risks and bring more responsibility to the sector, players are still prone to looking for loopholes and alternatives. Perhaps the wording for some of the newly-instated changes is too vague or imprecise, leaving room for different interpretations and inevitable misunderstandings.
According to some respondents, decreased speed limit could lead to longer playing sessions, especially during the completion of wagering requirements. Some punters could start placing bigger bets to make up for the lack of speed. In the worst-case scenario, punters could increasingly start visiting unlicensed platforms, leaving the well-arranged (but perhaps too rigorous) environment.
Yet, the old saying suggests that "beauty is in the eye of the beholder", hence, the responsibility is both in the eyes of players and operators. It's each side's duty to give a contribution and make the iGaming industry safe and entertaining at the same time. That's what all this should be about, shouldn't it?
Bingo Regulations & Compliance
Back to articles
Your feedback
Please enter your comment.
Your comment is added.