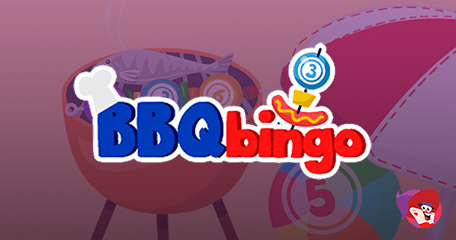 (Slot Game) Bangers with a Side of Saucy Fun!
How's the weather where you are? Here in my (usually miserable) corner of Wales, I'm melting! I've always been baffled by something… when it's cold we moan, when it's hot we still moan, I guess it's just part and parcel of British culture! With temperatures set to soar again this weekend, many of us will be venturing out into the great outdoors, but we should all take care in the heat, especially if you plan on being out for hours.
Top tips for being sun-savvy include:
Cover as much of the skin as possible, paying close attention to the shoulders as they burn easily. Wear a hat with a brim to protect your face and eyes.
Wear sunglasses with a filter that keeps out the UV rays.
No sunscreen provides absolute protection, but it provides plenty when used alongside appropriate clothing. Apply SPF30 (or higher) roughly 30-minutes before going outside. Re-apply every 2-hours.
Stay hydrated with plenty of water.
Feeling Hot, Hot, Hot
It's not just the summer that can get hot, BBQ Bingo packs heat 24-hours a day, 7-days a week, 365 days of the year, with an exceptional line-up of games, promotions and freebies! From Monday to Sunday, morning to night, bingo games offer great prizes, chat games and quizzes plus mega prize pools. Take the monthly special for example, everyone who has tickets into the free game, is guaranteed a share of £10K in wager-free cash! I'll just repeat that for the ones who weren't paying attention… BBQ Bingo will be handing out £10K in cash – one-line, two-lines, a full house and runner up pots, meaning nobody goes away empty handed!
The dish of the day always features free bingo as a speciality…
…followed by a main course of fun. If you have room for a little more, the site has a series of tasty desserts in the form of sweet slots – hundreds to be precise. Between 7am and 10pm, the Daily Doozey offers a prize pool of £315 in cash. Quids In you could be with up to £70 available in the 20-minute specials. On the house is packed with on-the-hour prizes with a daily £50 freebie being played at 8:45pm each evening.
The latest gaming titles to land include Joe Exotic, Tropi Cool, Cleopatra II, Sun of Fortune, Fire and Gold plus Tiki Staxx – the jackpot paying machine! Plus, among the substantial catalogue of games comes mega prize paying releases by Red Tiger Gaming, with more than 40 games linked to a must drop jackpot network. Hourly and daily pots of cash will be won from as little as 10p a spin!
All quite appetising I'm sure you'll agree! To savour all that BBQ Bingo have to offer, sign up, make your first deposit from just £5 and receive a bingo bonus of 300%! Loyalty perks will kick-in as soon as you become a member, guaranteeing even more free play opportunities.
Bingo Promotions & Bonuses
Back to articles
Your feedback
Please enter your comment.
Your comment is added.
Member's Feedback (1)
HulioSas 07/23/21, 09:07:54 AM
Love playing at bbq bingo because the chat hosts are so friendly and give away bonuses all the time!